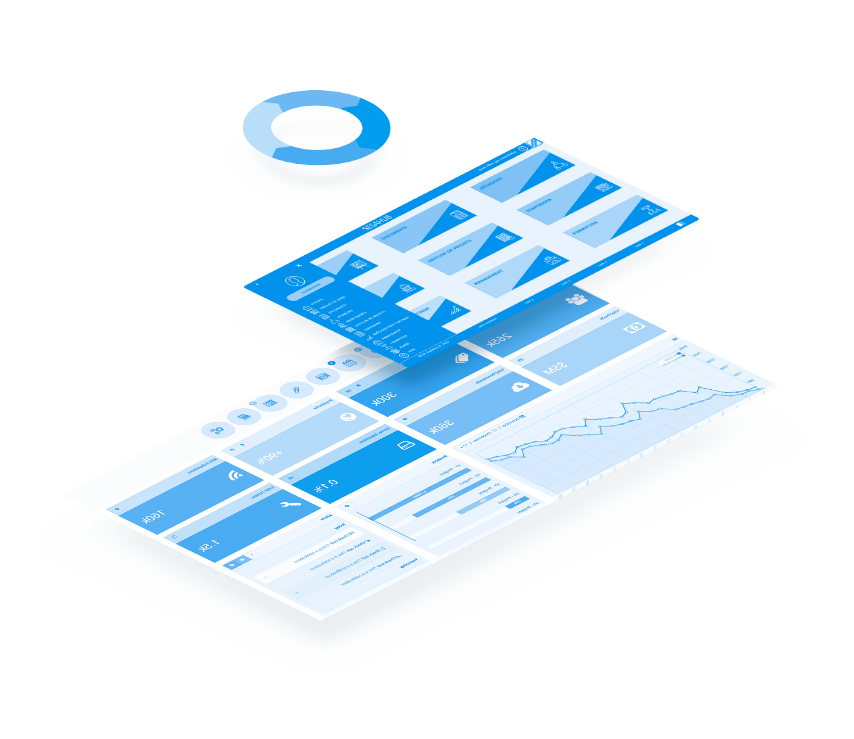 In 1990, relying on his successful experience in industry, Jean Paul LERAILLER founded SESA SYSTEMS with a clearly defined mission and objectives: organising quality in production. As a pioneer, he created and developed innovative products which revolutionised the work of operators with the first QUALITY POINTS, IT protection stations, work which continues today. Plus visual management dedicated to LEAN Enterprise.
These innovative products are manufactured in close collaboration with a highly qualified team. These developments are recognised and approved to date by 8 patents and 240 registered designs.
Thanks to a hands-on approach, his recent observations and analyses led Jean Paul LERAILLER to create a new innovative product line to integrate the factory of the future: INDUSTRY 4.0.
It is a key high-tech strategy project and corresponds to the digitalisation of the connected factory. The smart factory is characterised by ongoing and instant communication between different workstations and digital boards integrated in production chains. Industry 4.0 generates a constant flow of information, more than is generated by traditional methods.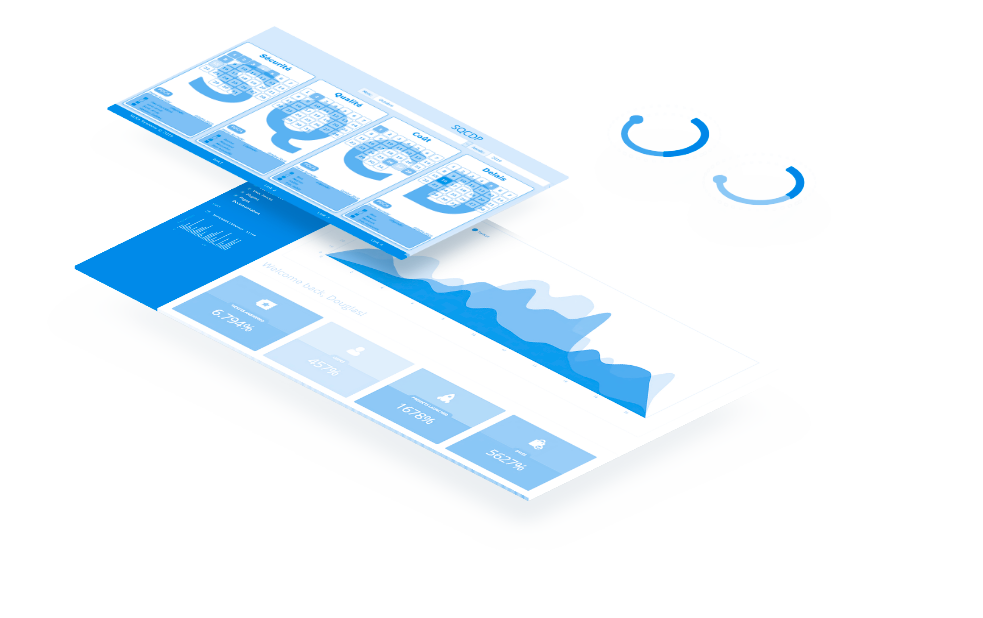 INDUSTRY 4.0 by SESA SYSTEMS offers a complete digital chain from data input to sharing information on digital screens at all levels of the company. SESA SYSTEMS innovation is based on development of the SESAHUB platform.
A real link between production and management, it includes all levels of visual communication: Data is entered by the operator on their E-STATION tablet linked to their workstation, then visual management is displayed to the team on E-LEANBOARD screens in production, and finally results are analysed, potential action plans are implemented in an extended meeting on interactive screens like the E-MEETING or ACTIVBOARD. SESAHUB provides rapid access to company data for shared, efficient and rapid decision-making.
This new concept is supported by our experience across all global markets, and demonstrates our ability to adapt to changes in our society to ensure a successful implementation of industry 4.0, whilst making sure that people are always a primary concern.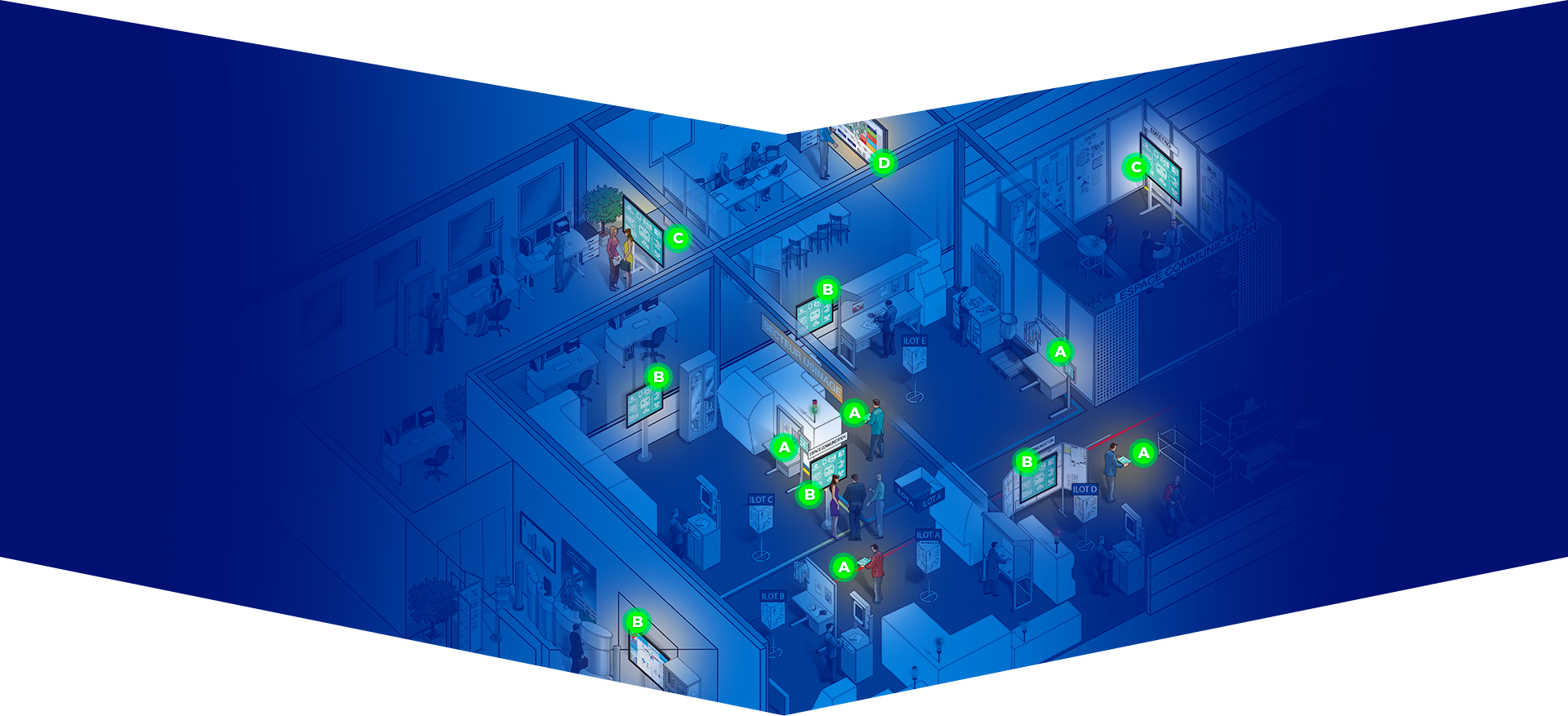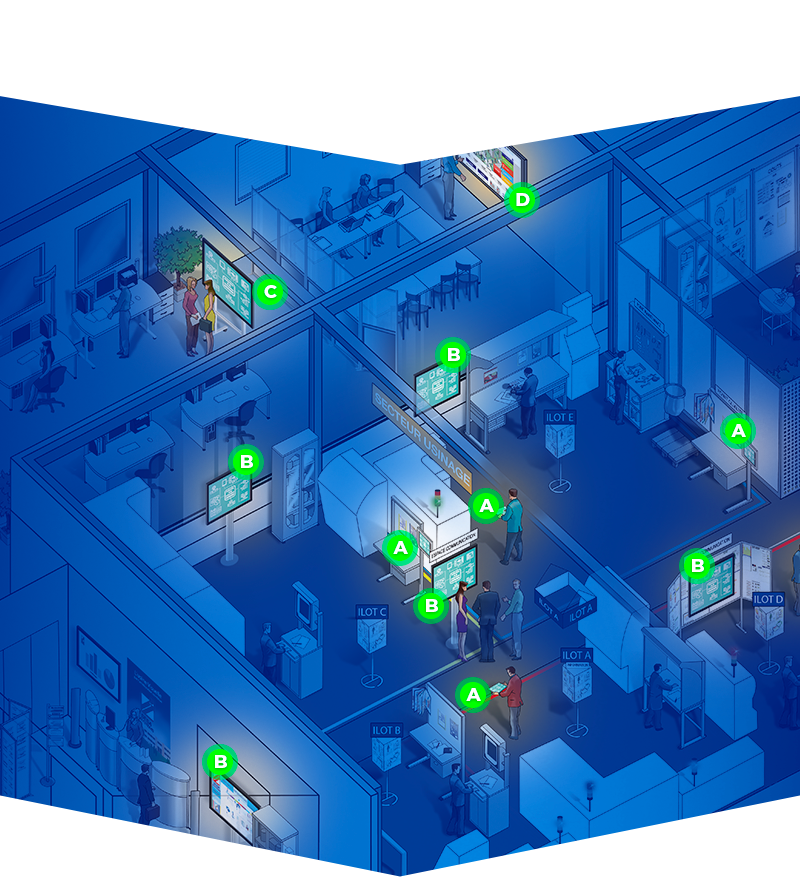 SESAHUB features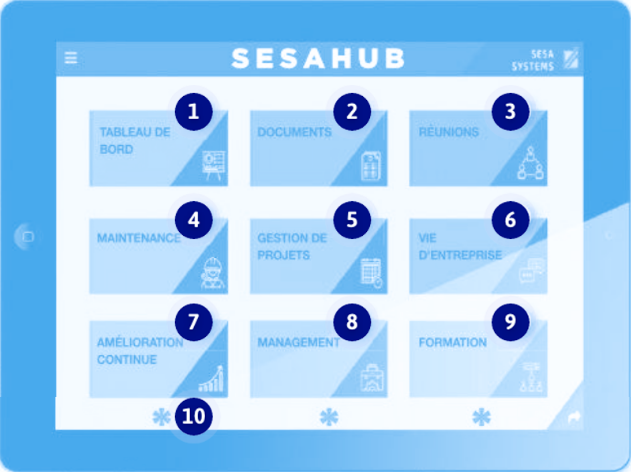 Dashboard – Data input, viewing indicators, action plan

Company operations – Company and customer news

Document – Access to PDF documentation at the workstation (guides, procedures, diagrams, MO, etc.)

Continuous improvement – Monitoring suggestions, LEAN method projects

Meetings – Agenda, schedule, sharing of minutes

Management – Attendance scheduling, leave, sickness, training

Maintenance – Anomaly report, implementation plan, machine tracking, maintenance scheduling

Training – Training on 17 LEAN themes and methods

Project management – Scheduling, action monitoring

ERP, computer assisted maintenance management access etc.
Digital meeting coordination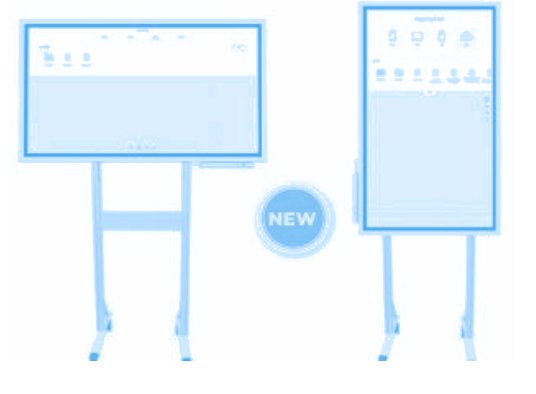 Viewing and input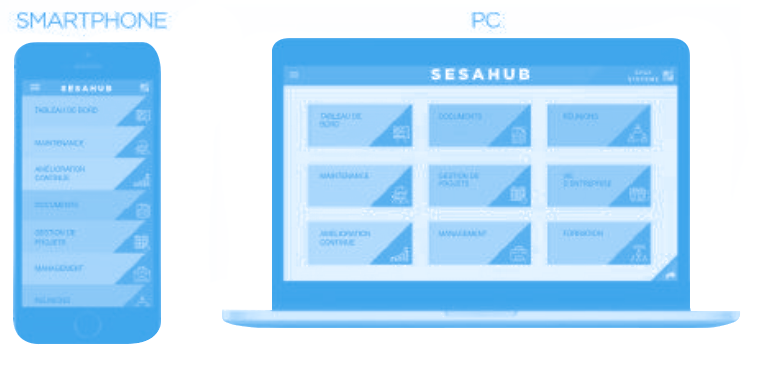 The SESA SYSTEMS concept is based on
digital visual management
As a LEAN Manufacturing expert to develop industry 4.0, SESA SYSTEMS has also developed products dedicated to digital visual management. It is vision-based management which aims to reinforce internal communication, streamline flows and take action more quickly thanks to a real-time display of performance indicators. It is through this detailed overview of factory activity that you can make decisions more easily and allow your teams to work independently.
SESA SYSTEMS
SUPPORTS YOU
SESA SYSTEMS trains you in its products to guarantee complete independence in the use of Industry 4.0 tools.