SESA SYSTEMS offers all companies solutions to improve their organization, environmental impact and Quality of Life at work.
We are driven by the desire to support you in your continuous improvement, ergonomics, safety, productivity and general well-being.
Our mission at SESA SYSTEMS is to support our customers in the success of their LEAN projects through innovation, manufacturing the best products and solutions to serve people and their environment.
For over thirty years, SESA SYSTEMS has created nearly 2,700 products combining design, flexibility, modularity, robustness and ease of maintenance. We have also registered 8 patents and 240 models, demonstrating our determination to anticipate and support your projects. The entire SESA SYSTEMS team is at your disposal to guide and advise you on the digital transformation of our businesses.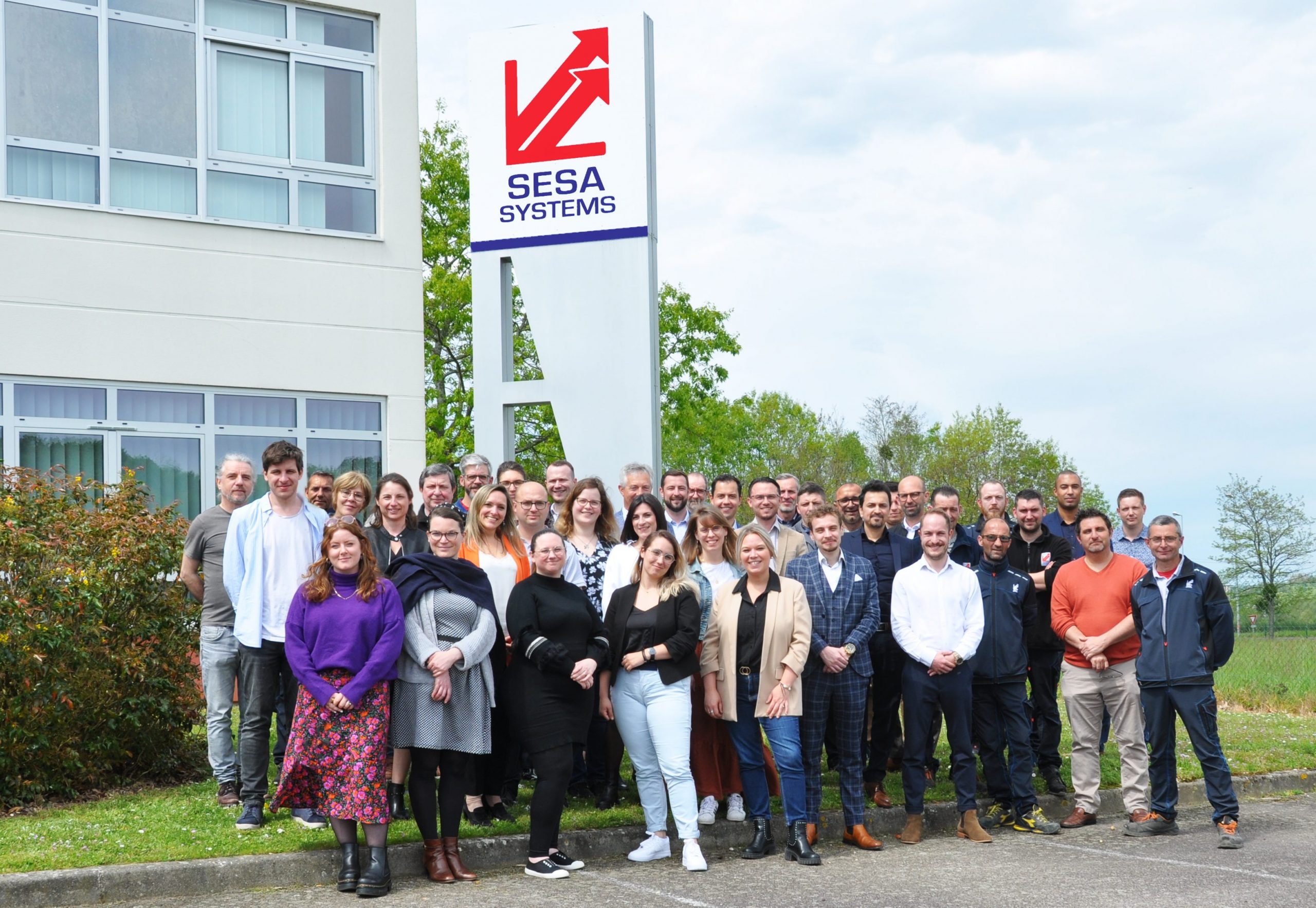 LEARN MORE ABOUT SESA SYSTEMS AS A MANUFACTURER
📖 The history of SESA SYSTEMS
In October 1990, Jean-Paul LERAILLER founded SESA SYSTEMS with a clear goal in mind: to improve company production through a high-quality organization and logistics system.
Over the years, innovative products have been created and developed with the aim of changing the way people work in industry, thanks to revolutionary workstations.
The range of workstations gradually expanded to cover all departments in a factory.
The product ranges include office furniture, workshop furniture, logistics, signage and safety, visual management, INDUSTRIE 4.0 with connected objects, and employee training.
It is in Normandy, at Criquebeuf-sur-Seine, where all our products are manufactured, in compliance with processes that guarantee consistent quality at the best prices.
We work with local suppliers, all located within 100 kilometers of the company, in line with the principle of the circular economy. We are committed to a QUALITY policy, recognized by our ISO 9001 V 2015 certification.
That's why all our products are manufactured on this site, guaranteeing 100% made-in-France production.
Thanks to sound inventory management and a team focused on a single objective: "Customer satisfaction", we are able to ensure fast, efficient delivery worldwide.
📆 Milestones in our history
Our company has never ceased to evolve over the years, and below you'll find the key dates that have forged SESA SYSTEMS into the World Leader in LEAN Enterprise
.
1990

Creation of SESA SYSTEMS, the products are designed and manufactured on the production site in France.

1991 – 1997

Development of innovative products. Creation of the QUALIPOST product line and the first visual management charts ESPACE INFO, MOD'INFO. Creation of MAINTPOST and NETPOST products (TPM and 5S projects). Development of specific aluminum profiles

1998

Construction of a new production site in France and expansion in 2002 and 2007.

1999 – 2003

International expansion, first subsidiaries in Germany and Belgium, distributor in Spain and Portugal. ISO 9001 certification.

2003

The R&D department is equipped with even more powerful tools (3D software).

2004

Development of continuous improvement.

2004-2013

A growing product range, with 150 new products every year, an aluminum design that extends across the entire range, and even more significative international development.

2006

Creation of SESA SYSTEMS PROGRESS for visual management of production performance. LEAN Manufacturing develops in parallel.

2009

Creation of the APPROACH range. 12 games: a revolutionary new training method based on original and fun games.

2010

Creation of the LEAN Manufacturing product line with 2,350 products.

2012

A new LEAN Office catalog to simplify office organization.

2013

International expansion with new sites in Europe and North America.

2014

Creation of LEANDYNAMIC dynamic shelving. New distributors in Italy and Tunisia.

2015

International expansion with an e-commerce website. Creation of the 300m² SESA SYSTEMS ACADEMY. Two new distributors: Morocco and Poland.

2016

Creation of 2 subsidiaries in Luxembourg and Germany. Integration of barcodes to guarantee customer satisfaction. 11 ACADEMYS operational for export.

2017

New LEAN Entreprise and Industrie 4.0 catalog. Creation of a branch in New York for the North American market.

2018

Creation of an Ergonomics white paper and launch of a new range of electrical workstations and trolleys. Development of a web application for Digital Visual Management.

2019 – 2022

Development of SESAHUB, dedicated to Digital Visual Management. Development of stainless steel and ESD range. Creation of LEAN School concept.
SESA SYSTEMS has become a concept based on LEAN Manufacturing.
LEAN is a set of production techniques originally developed by Toyota.
The aim of this approach is to eliminate waste, succeed in producing the right quantities, reduce costs and gain control over production cycles, to produce just-in-time.
Our philosophy is to simplify production flows by eliminating all wastage (MUDA) through the standardization of tools and the sharing of information through Visual Management. Working with this philosophy, we've been sharing our values with you since 1990.
Excellence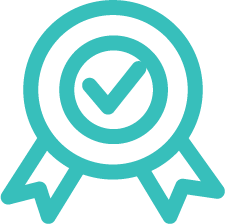 Togetherness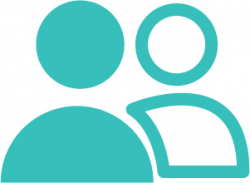 Innovation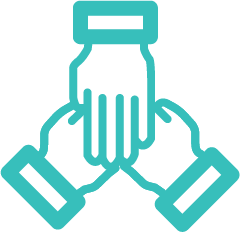 Passion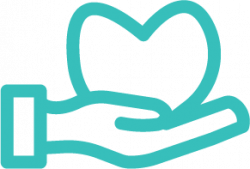 Respect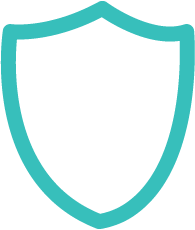 🚀 From creation to shipping
CEvery year, we improve our products and create new ones to best meet our customers' needs, while responding to the latest trends and developments in work processes and methods.
Our aim is to help you perform better, thanks to the LEAN tools we've been implementing since 1990.
At SESA SYSTEMS, we're always on the lookout for innovative solutions. We design and manufacture in France, and ship worldwide. Our Research & Development department imagines and designs over 150 new products every year. Since 1990, over 2,700 exclusive Made in France references have been made available to our industrial sites to help them organize their operations more efficiently.
Today, our research is more focused on two themes. Firstly, ergonomics, the scientific study of working conditions, and more specifically of man-machine interfaces. The design of ergonomic workstations helps to increase productivity for the company, while improving comfort and safety for employees. Our R&D team integrates ergonomics into the design of its products. Our products are particularly well-suited to production workstations, to enhance well-being across the board.
Finally, our second area of research is Industry 4.0, and more specifically connected objects. Industry 4.0 refers to a new generation of connected, robotized and intelligent factories. The factory of the future is interconnected, with employees, machines and products interacting. Today, we're inventing Digital Visual Management with a new line of innovative, interactive products for integrating the factory of the future – Factory 4.0.
⚡️ Our strengths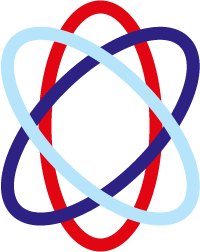 Extensiveness: 2,700 products combining design, flexibility, modularity, sturdiness and ease of maintenance.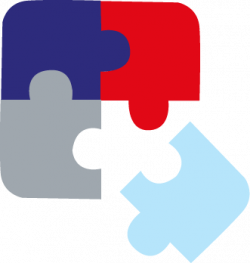 Distinction: A specialized team to advise you on every project.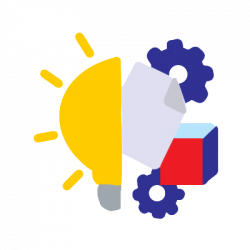 Innovation : 8 patents and 240 registered designs testify to our determination to support your projects and meet your needs.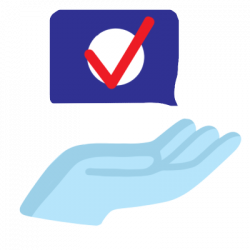 Assistance : A nationwide network of account managers to assist you.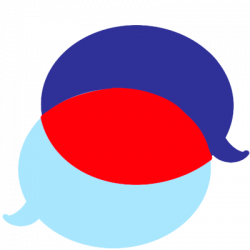 Partnership: Active collaboration with leading international groups to define customer STANDARDS.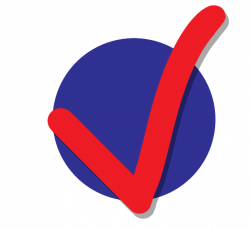 Experience: Since 1990, a single mission: to optimize and design ever more innovative products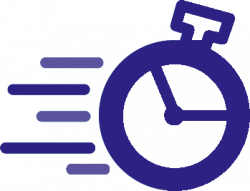 Time: An organization designed to deliver products to you as quickly as possible and at the best possible price.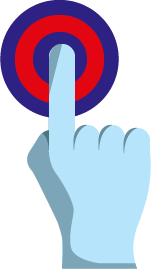 Design: The originality of the SESA SYSTEMS concept lies in the use of harmonious, modular aluminum profiles that comply with ecodesign standards.
A NETWORK OF RECOGNIZED EXPERTS
Contact-us wherever you might be !
As a world leader, SESA SYSTEMS has surrounded itself with world-renowned experts.
Our experts are trained in LEAN Manufacturing tools and approaches to guide you in all your projects.
SESA SYSTEMS' strength lies in its qualified sales force, committed to your projects. Our team is always available to answer any questions you may have.
We have an international network of experts and consultants trained in LEAN Manufacturing tools and approaches throughout Europe, America and North Africa.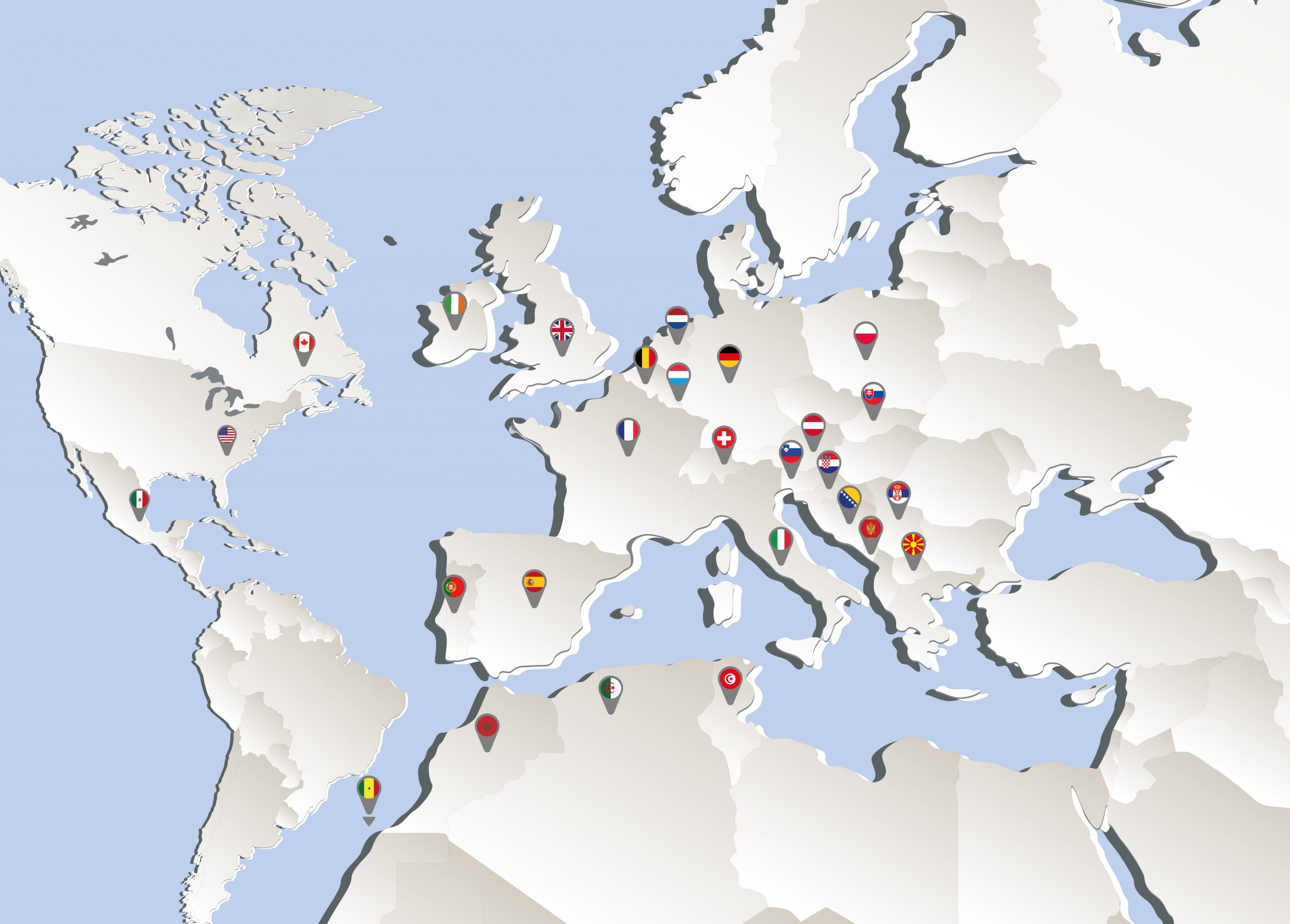 SUCCESSFUL PROJECTS REQUIRE IN-DEPTH DISCUSSION
Choosing SESA SYSTEMS means choosing a company that's committed to your success, and that can support you every day with on-site visits or telephone calls. We're there for you whenever you need us, whenever you need us, to make it easy for you to get in touch.
Got a project? An improvement project? At SESA SYSTEMS, we attach fundamental importance to offering our customers personalized on-site expertise.
Continuous improvement projects are a major investment in the future, with substantial productivity gains at stake.
It is essential to combine this approach with personalized advice on the best products to use within the framework of your requirements and budget.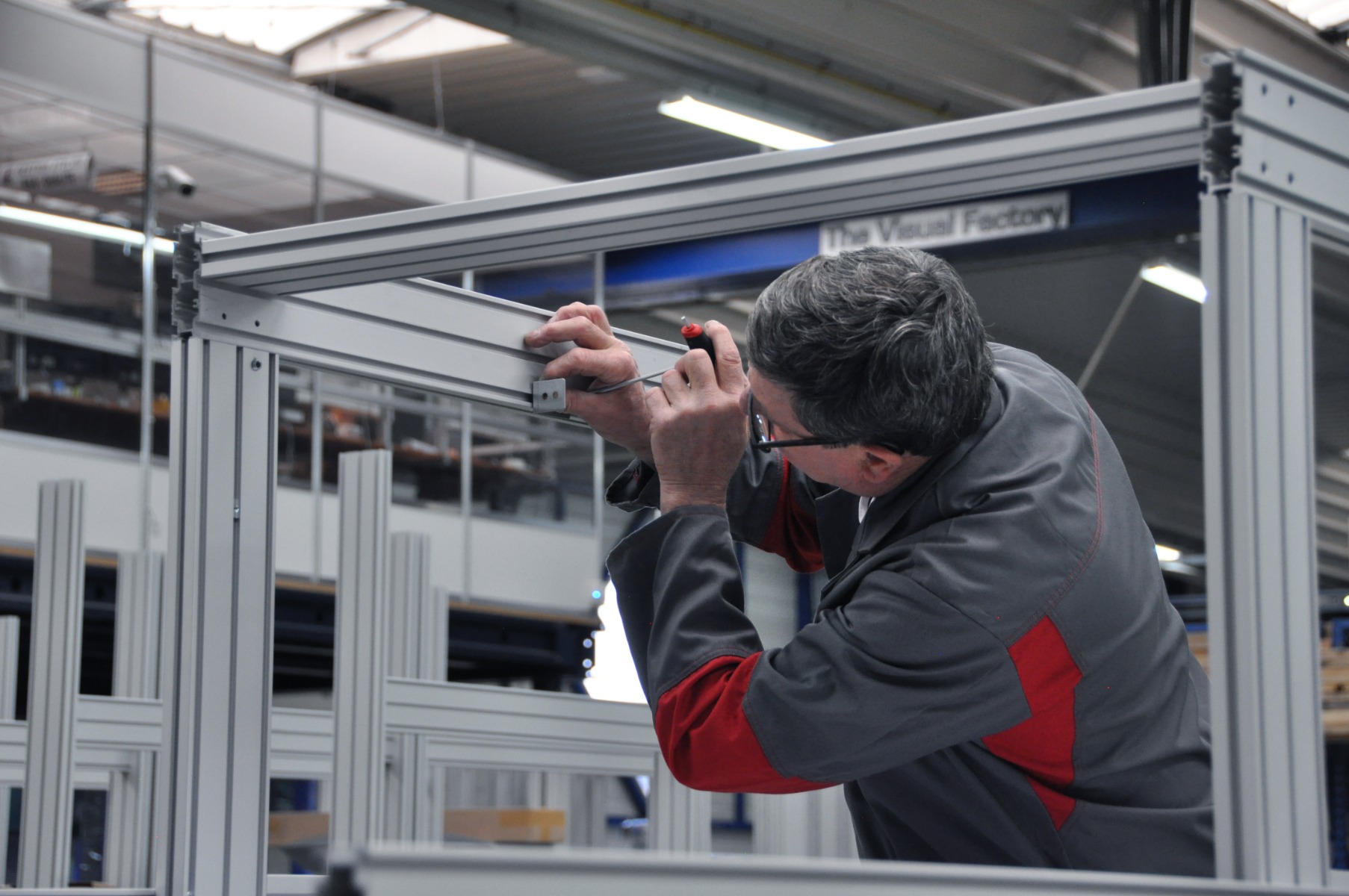 DISCOVER SESA SYSTEMS ACADEMY
Would you like to improve your LEAN organization?
Visit the SESA SYSTEMS ACADEMY, a real ideas laboratory in the form of a showroom displaying all LEAN Enterprise and Digital Visual Management products.
This innovative space dedicated to companies is a place for visits, conferences and exchanges. It represents a 300 m² circuit in an industrial setting, allowing visitors to get their ideas off the ground.
Opening dates are organized throughout the year, but it is also possible to book the ACADEMY for personalized workshops, including a project simulation with the use of tools, and a simple audit with recommendations for improvement.

SESA SYSTEMS FRANCE & WORLD
Z.A du Val Richard
27340 Criquebeuf-sur-Seine – France
+33 (0) 2 32 96 07 23
info@sesa-systems.com
DÉCOUVREZ NOS PRODUITS INDUSTRIE 4.0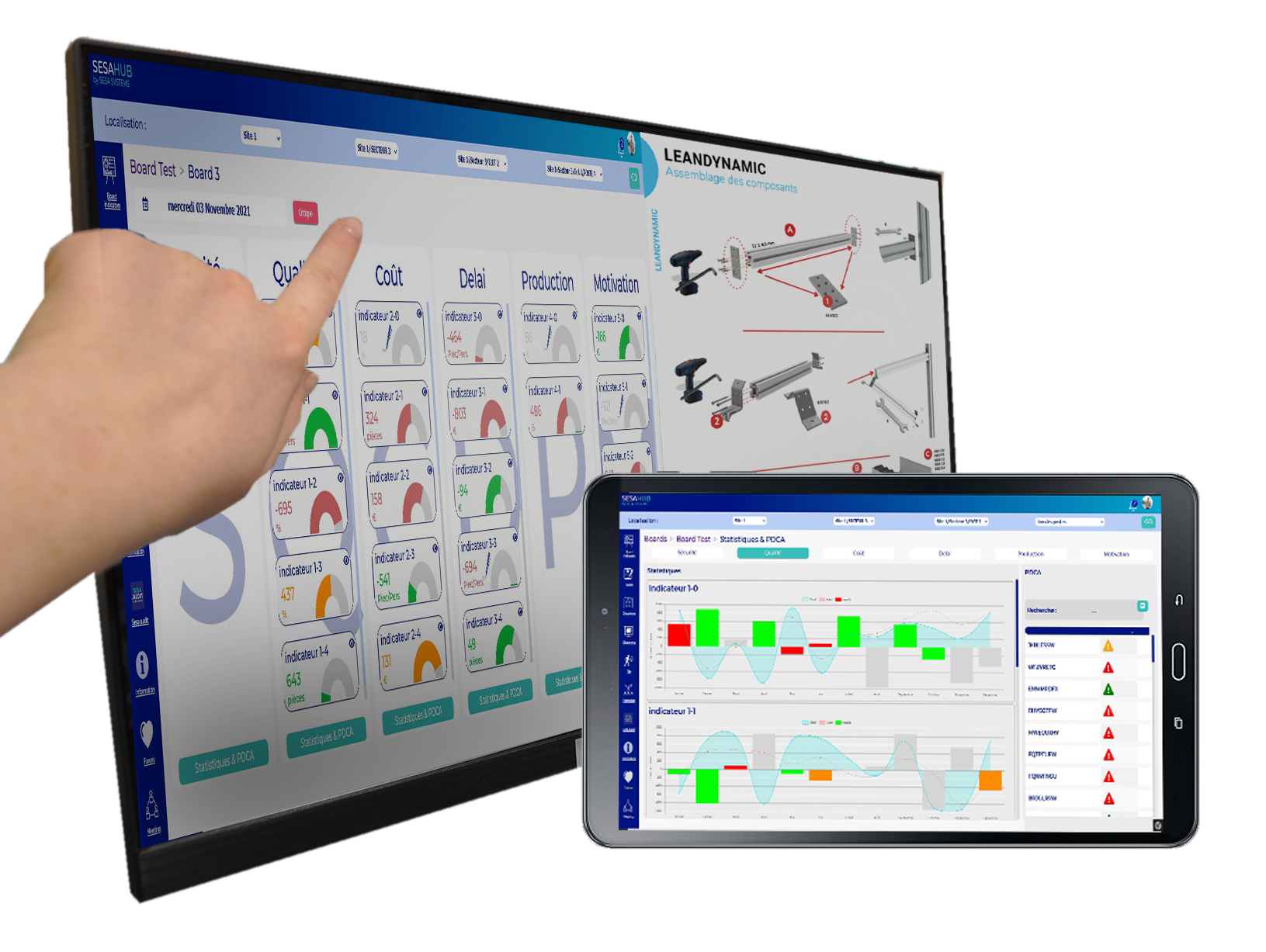 E-STATION / E-DOCBOARD
Boost
your meetings and training sessions! More efficient,
shared decision-makings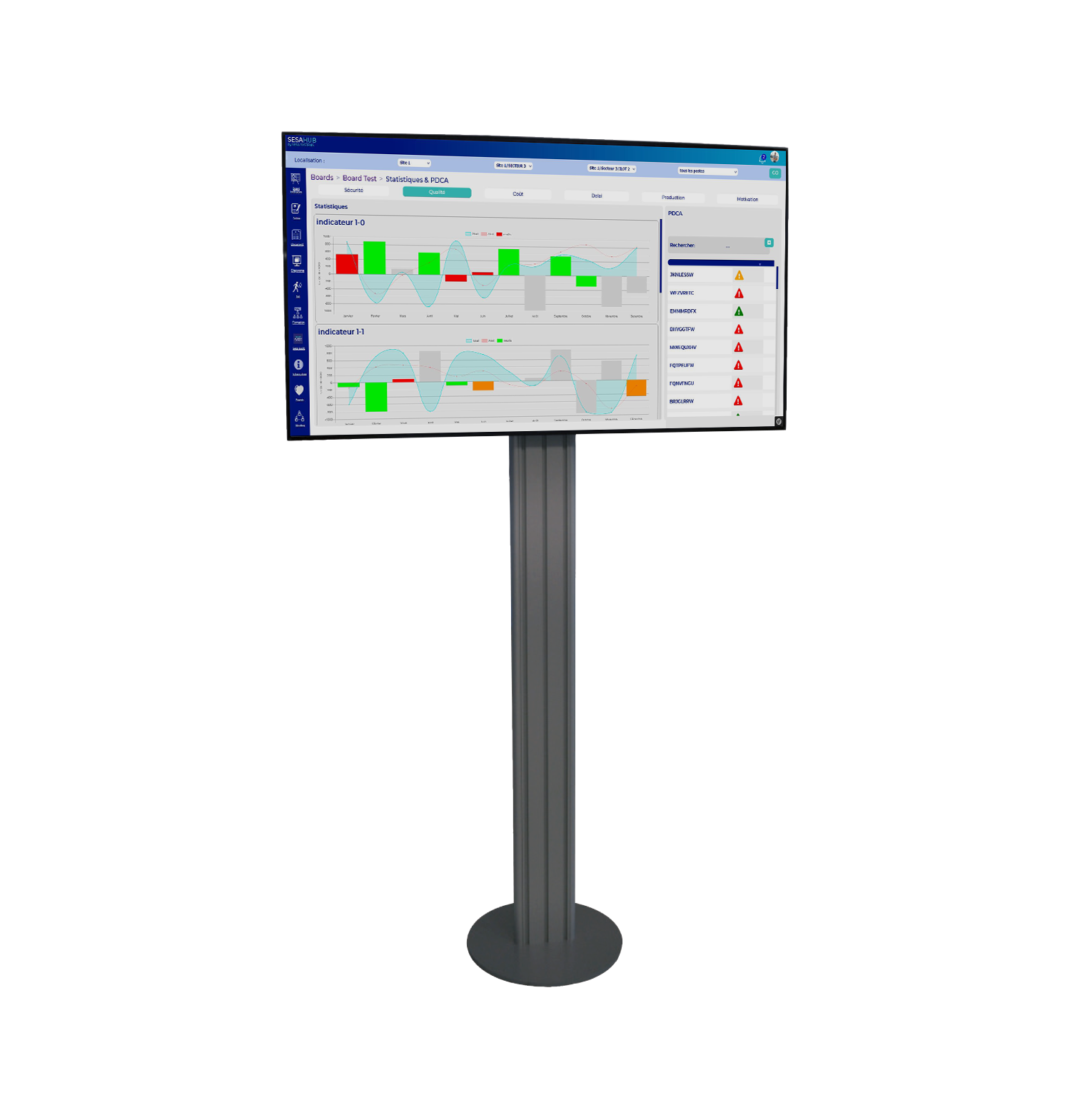 E-LEANBOARD
43″ or 65″ connected screen dedicated to digital animation management. Control messages on different channels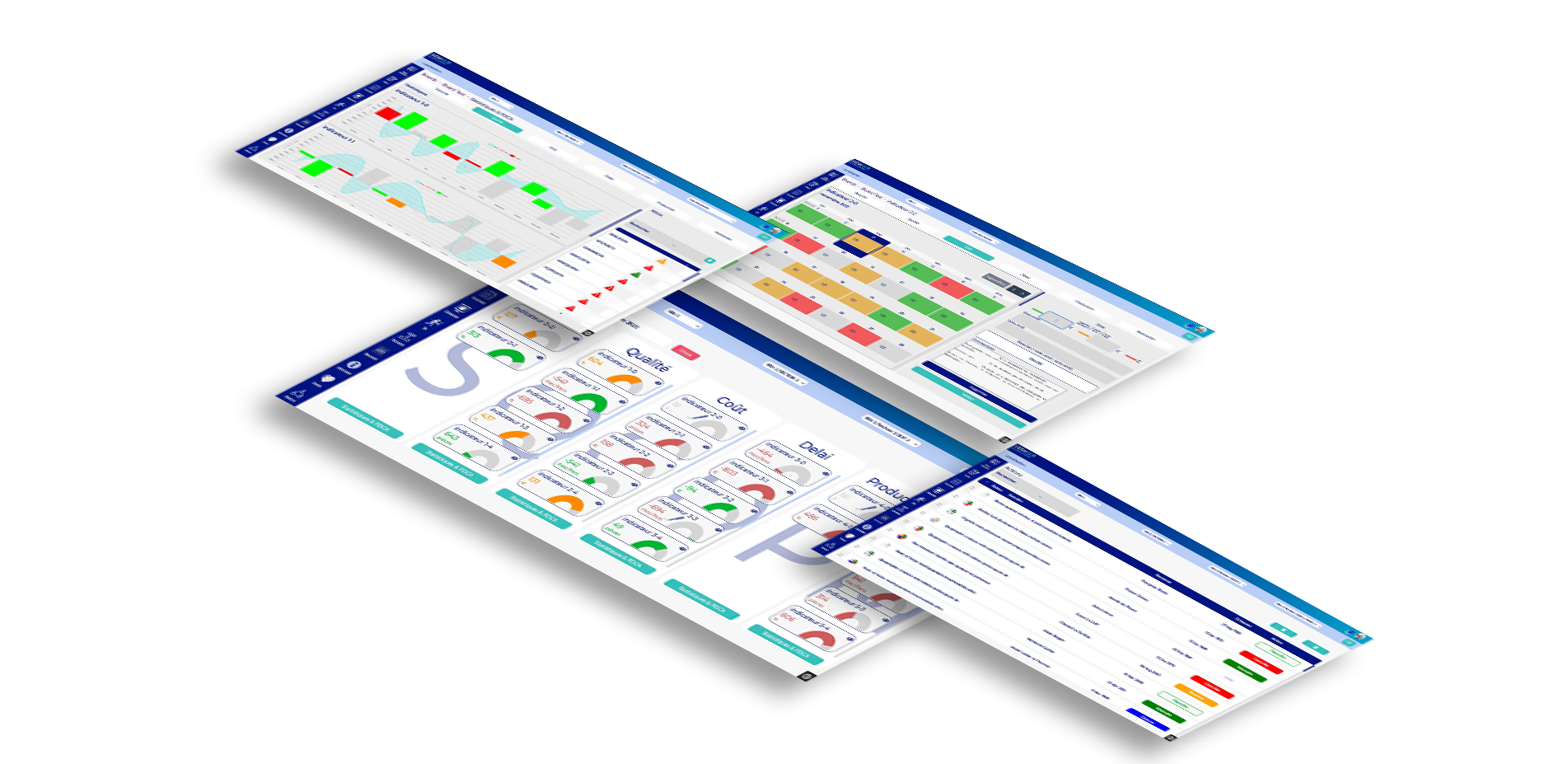 SESAHUB
Digitalize your performance Visual Management and action plans.