Who are we?
In 1990, SESA SYSTEMS founder Jean-Paul LERAILLER revolutionized how operators work with his daring products, including the world's first Quality Point products and visual management, followed by the SESA SYSTEMS concept dedicated to Lean Manufacturing tools.
Today, our products with their original aluminum design are now internationally recognized by 8 patents and 240 registered. World market leader in Lean Enterprise, SESA SYSTEMS designs, develops and supplies its products all over the world to the largest industrial groups.
Pioneer and innovator are the key words at SESA SYSTEMS. More than 160 new products are on offer this year, with a strong emphasis on the development of innovative solutions in terms of user-friendliness and centered around Industry 4.0, including a new web application for Digital Visual Management. The entire team at SESA SYSTEMS is on hand to guide you and advise you on your company's digital transformation.
Discover the manufacturer
SESA SYSTEMS
Discover the history, the major dates and also the production site of SESA SYSTEMS, the manufacturer of industrial furniture, LEAN Manufacturing equipment and Visual Management.

The history of SESA SYSTEMS
In October 1990, Jean-Paul LERAILLER founded SESA SYSTEMS with a precise goal, that of improving the production of companies through a quality organization and logistics system. Over the years, innovative products are created and developed with the aim of changing the way people work in industry through revolutionary workstations. The range of workstations has gradually expanded to cover all the departments of a plant. The various product ranges offered are office furniture, workshop furniture, logistics, signage and safety, visual management, industry 4.0 with connected objects and finally employee training.
The production site :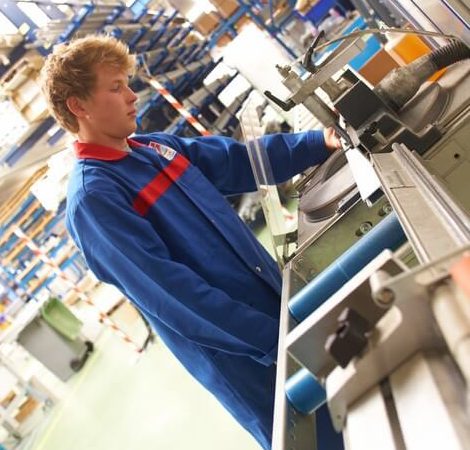 It is in Normandy, in Criquebeuf-sur-Seine, where all the manufacturing of the products is carried out, in accordance with processes to guarantee constant quality at the best prices. We work with local suppliers, all located within 100 kilometers of the company. We are committed to a QUALITY policy, recognized by obtaining the ISO 9001 V 2015 standard. That is why all our products are manufactured on this site and guarantee a production 100% made in France. Thanks to good stock management and a team focused on a single objective: "Customer satisfaction", we are able to ensure fast and efficient delivery on an international level.
Our concept and values
SESA SYSTEMS has become a concept based on LEAN Manufacturing. LEAN is a set of production techniques developed by Toyota. The goal of this approach is to eliminate waste, achieve high production volumes, reduce costs and control production cycles. And we have become the world leader in LEAN Enterprise thanks to these products that address all these areas of improvement.
Our philosophy is simple, to simplify production flows by eliminating all waste (MUDA) through the standardization of tools and the sharing of information through Visual Management. It is by working with this philosophy that we have shared these values since 1990:
Excellence – Friendliness – Innovation – Passion – Respect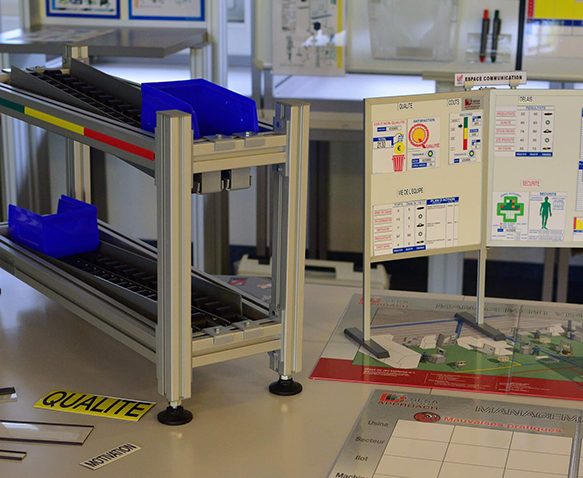 From creation to shipping
Every year, we improve our products and create new ones to best meet our customers' needs, while responding to the latest trends and market developments.
Our goal is to help you to be more efficient thanks to the LEAN tools we have been implementing since 1990.

At SESA SYSTEMS, we are always looking for innovative solutions, we design and manufacture in France and we ship worldwide. Every year, our R&D department designs more than 150 new and unpublished products. More than 2350 exclusive references Made in France since 1990 have been made available to industrial sites for even greater performance.
Today our research is more focused on two topics. First of all, ergonomics, the scientific study of working conditions, more particularly man-machine interfaces. The design of ergonomic workstations makes it possible to improve both productivity for the company and comfort and safety for employees. Our R&D team integrates ergonomics into the development of its products. These are particularly well suited to the workstation in production to improve well-being and productivity throughout the line.
Finally, our second research theme is Industry 4.0 and more particularly connected objects. Industry 4.0 refers to a new generation of connected, robotic and intelligent plants. The factory of the future is interconnected, employees, machines and products interact. Today we are inventing digital visual management with a new line of innovative and interactive products to integrate the factory of the future.
Extensiveness
2350 products featuring style, flexibility, modularity, toughness, and easy upkeep.
Innovation
8 brevets, 240 modèles déposés attestent notre volonté de devancer vos projets.
Partnership
Une collaboration active avec les plus grands groupes internationaux pour définir des STANDARDS clients.
Speed
Une organisation pour vous livrer dans les meilleurs délais des produits aux meilleurs coûts.
Distinction
Une équipe spécialisée pour vous conseiller pour chacun de vos projets.
Advice
Un réseau de chargés d'affaires sur tout le territoire pour vous assister.
Experience
Depuis 1990, une seule mission, l'optimisation et la conception de produits toujours plus innovants.
Design
L'originalité du concept SESA SYSTEMS repose sur l'utilisation de profils aluminium harmonieux et modulables.
Our network of expert advisors guarantees the permanent presence of a personal contact person nearby, who is ready to visit you on site.
A network of recognized experts
As a world leader, SESA SYSTEMS has surrounded itself with experts recognized throughout the world. Our experts are trained in LEAN Manufacturing tools and approaches to guide you in all your projects.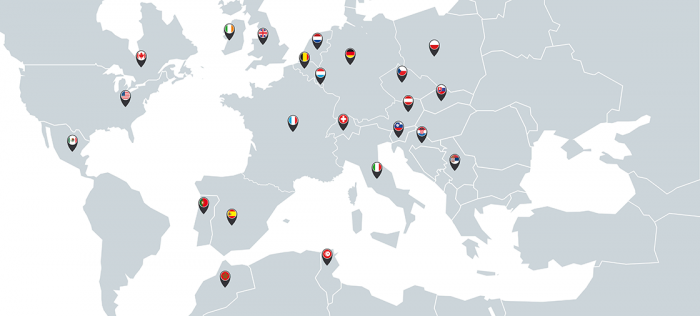 The strength of SESA SYSTEMS is a qualified and committed sales force for your projects. Our team remains at your disposal daily for any questions you may have. We have an international network, recognized expertise and a network of experts and consultants trained in LEAN Manufacturing tools and approaches, spread throughout Europe and North America.
Choosing SESA SYSTEMS means choosing a company that is committed to your success and can support you on a daily basis through on-site or telephone visits. Being close to you regularly and when you need it, everything is done to facilitate contact and stay in touch.
A project? An improvement project? SESA SYSTEMS attaches fundamental importance to offering its customers personalized on-site expertise.
Continuous improvement projects are an important but forward-looking investment with substantial productivity gains.
It is essential to combine this approach with personalized advice on the best products to use within your requirements and budget.
You cannot take any risks and must be assured that your installation can be used sustainably, reliably and without hazards.

Would you like to improve your LEAN organization? Visit SESA SYSTEMS ACADEMY, a real ideas laboratory in the form of a showroom with an exhibition of all LEAN Entreprise and Visual Management products. This innovative space dedicated to companies is a place for visits, conferences and exchanges. It represents a 300 m² circuit in an industrial situation to allow you to fill up with ideas. Opening dates are organised all year round but it is possible to book the ACADEMY in order to make personalised workshops by carrying out a simulation of a project using the tools as well as a simple audit with improvement advice.
To meet us at a SESA SYSTEMS ACADEMY session, you can find out more information about this showroom or book a place for you or your company online.
Your local agency : The Sempre Group
As a world leader, SESA SYSTEMS has surrounded itself with experts recognized throughout the world. Our experts are trained in LEAN Manufacturing tools and approaches to guide you in all your projects.
THE SEMPRE GROUP
37 BARNETT WAY BARWOOD GL4 3RT GLOUCESTER
+44 1452 632712
sales@thesempregroup.com


Download the industry 4.0 catalogue
Our catalogue presents all our products dedicated to industry 4.0. This includes touch screens, interactive boards, industrial software and andon systems. Each of the solutions is innovative and detailed. Download it now for free.