E-STATION 10″ industrial touchscreen tablet: A solution for boosting productivity and monitoring your teams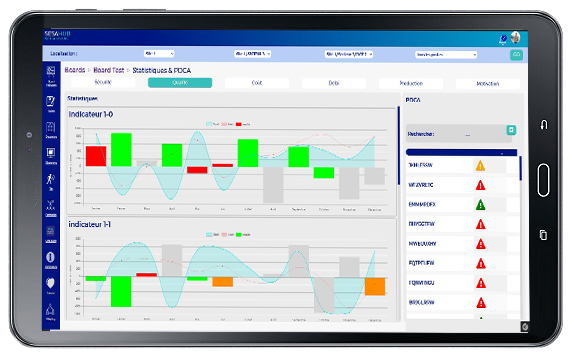 🔁 Boost team mobility in the field
👍
The 10″ screen is easy to use
⏰ Real-time data input
⚡️ Facilitates employee's work through rapid access
 to all the required information
🛡
The optional protective cover strenghtens the tablet to protect it
📲
T

he tablet can be fastened to the workstation or the employee's belt
✅ Easy integration of different softwares
22″ or 27″ E-DOCBOARD touchscreen: A solution that brings you closer to production to simplify processes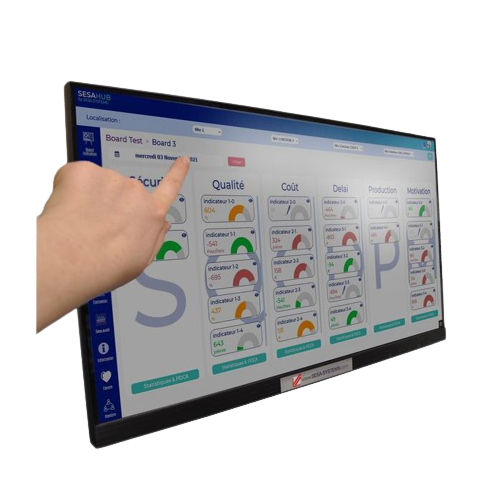 🌐 Suitable for harsh production environments
🗂 Quick access to all documentation required by the operator (work, maintenance or start-up sheets)
📊 Real-time data input (production quantities, maintenance, breakdowns)
E-STATION touchscreen tablet
E-STATION is a 10.1″ touchscreen tablet dedicated to industrial environments. This Android tablet is designed to be combined with a production workstation or for mobile use.
To facilitate transport, a shoulder strap case can be used by the operator. As a result, the tablet is protected, but always within easy reach.
Other supports are available, notably for workstations, to enhance the ergonomic use of the touchscreen tablet.
The ultimate aim is to work paperlessly in production, thanks to a screen that provides access to all useful information via industrial software.
The E-DOCBOARD touch screen
The E-DOCBOARD touchscreen lets you get close to production to simplify processes. With Full HD resolution (1920×1080) and 10-point projected capacitive touch technology, the E-DOCBOARD delivers efficient, precise touch response.
The IPS technology panel guarantees high performance with outstanding color reproduction and wide viewing angles, making it an excellent choice for a wide range of interactive applications. The glass and ultra-thin design create an eye-catching finish.
This technology uses a sensor with micro-fine tension wires integrated into the glass covering the monitor.
Touch is detected by the electrical characteristics of the sensor, and therefore varies as the user's finger is moved across the glass. Thanks to this protective glass, the technology is long-lasting, and the touch function remains unaffected even when scratched.
The E-DOCBOARD is the ideal solution for interactive use. SESAHUB can be used to display the DASHBOARD with INDICATORS for a global SQCDP display with ACTION PLAN, document management database, slide show, training module or ERP connection.

Available in 22'' and 27''

Optional swivel arm allows monitor to be adjusted like a giant tablet.
The touchscreen tablet in the industrial environment: heading for INDUSTRY 4.0?
The touchscreen tablet has become indispensable in industry for several reasons. All the connected tools of INDUSTRY 4.0 are designed to provide data in real time.
Indeed, having data in real time enables you to take the necessary measures to improve production through Digital Visual Management.
Thus, the touch-sensitive tablet offers the possibility of capturing data in real time using software such as SESAHUB.
The E-STATION then provides access to all the software used by the operator. As a result, production teams are more efficient, thanks to data accessible to all.
What's more, as the tablet is a transportable mini-computer, travel time is reduced. The integration of the touch-sensitive tablet in the industrial environment is the first step towards the factory of the future.
📲 Industrial touchscreens for real-time production indicators
Using digital displays to track production performance indicators can be a highly beneficial way of improving your company's efficiency and productivity.
This is because you can display up-to-date data in real time, thanks to automatic data collection and entry, and integration with existing systems such as ERP or quality monitoring software.
Data can also be entered manually by operators.
Then create visual dashboards to display performance indicators. Use graphics, colored indicators and clear layouts to make the information easy to understand.
In this way, each operator will be able to spot the essential information at a glance, and adapt accordingly.
👋 Use with SESAHUB
While working, the operator can open various documents via SESAHUB, such as :

The work sheet, the safety sheet to start the job

Procedure, installation sheet, parts drawing

Knowledge base, standard operating procedure

Production order to be validated before starting work (step by step validation)

Miscellaneous information (quantity produced, maintenance, machine breakdowns to be validated)

Production tracking on connected ERP
Real-time production monitoring for effective Digital Visual Management
In the course of a day, the machine may operate differently. With the help of regularly updated data, it is possible to check the progress of production. In fact, all data is centralized, enabling managers to make quick decisions.
For example, if a machine stops producing, this can be quickly detected thanks to performance indicators, and corrective action taken.
Rate of production, production progress per line or any other indicator needs to be displayed to guide employees.
This is what we call Digital Visual Management.
E-STATION 10.5″ - 710013

E-DOCBOARD 22″ - 710022

E-DOCBOARD 27″ - 710027

Dimension

161.90 x 246.80 x 6.90mm

490 x 299 x 70mm

672.50 x 422.50 x 52mm

Weight

0.508 kg

4 kg

-

Number of colors

16M

16M

16M

Screen Resolution

WUXGA (1920 x 1200 pixels)

WUXGA (1920 x 1200 pixels)

WUXGA (1920 x 1200 pixels)

Battery

7040 mAh

7040 mAh

7040 mAh

RAM

4 GB

4 GB

4 GB

microSD slot

Up to 512 GB

Up to 512 GB

Up to 512 GB

Connectivity

Wi-Fi 802.11 ac
Bluetooth 5.0
1 Type C USB
Main camera: 8 Megapixels
Front camera: 5 Megapixels

Wi-Fi 802.11 ac
Bluetooth 5.0
1 Type C USB
Main camera: 8 Megapixels
Front camera: 5 Megapixels

Wi-Fi 802.11 ac
Bluetooth 5.0
1 USB Type C USB
Main camera: 8 Megapixels
Front camera: 5 Megapixels
 How do I get an E-STATION or E-DOCBOARD?
👉 You can order the interactive touchscreens from our online store: www.sesa-systems.com/en
🚛 Ships within 20 days
🔐 Secured payment
DOWNLOAD OUR INDUSTRY 4.0 CATALOG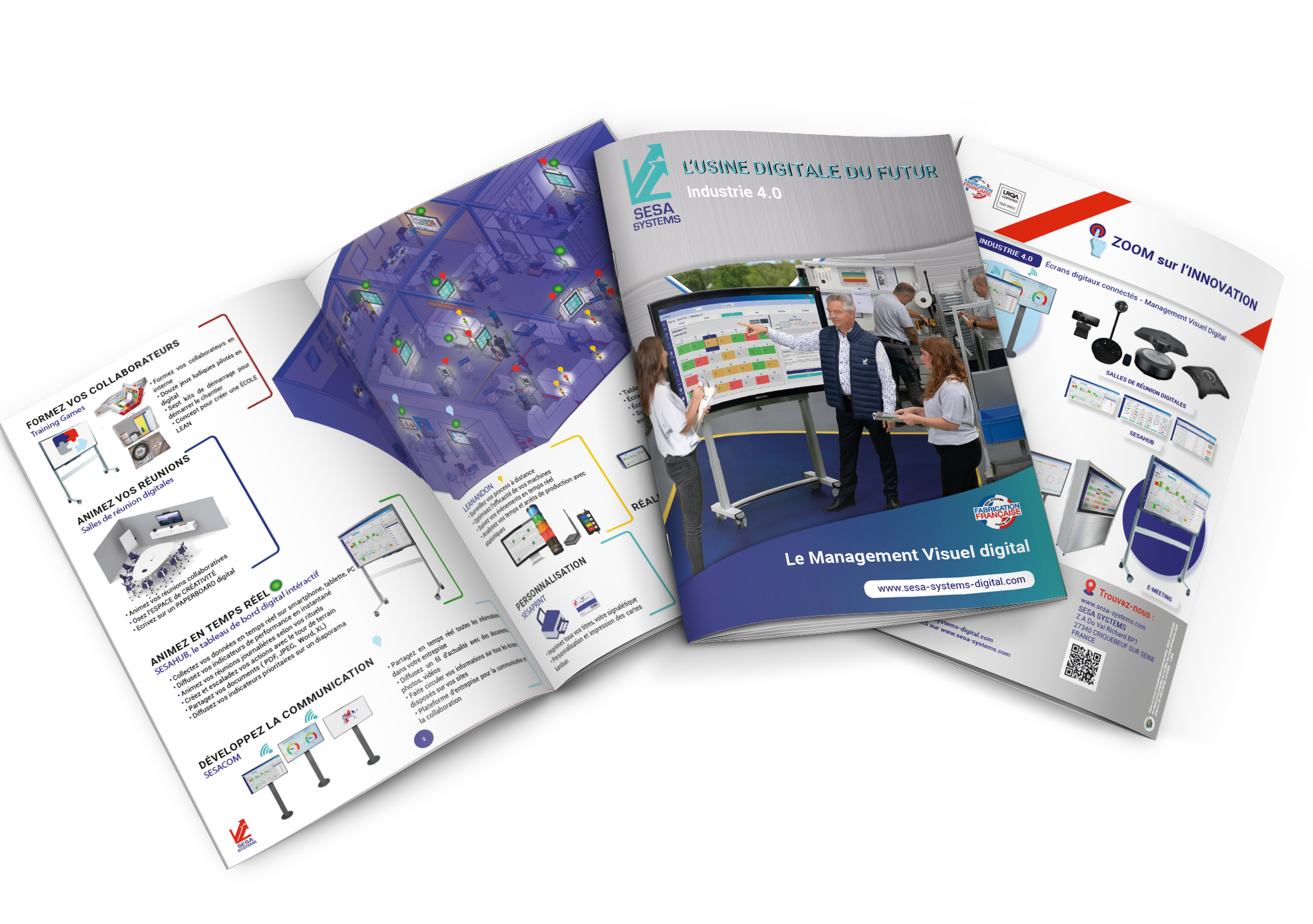 THESE PRODUCTS MAY BE OF INTEREST TO YOU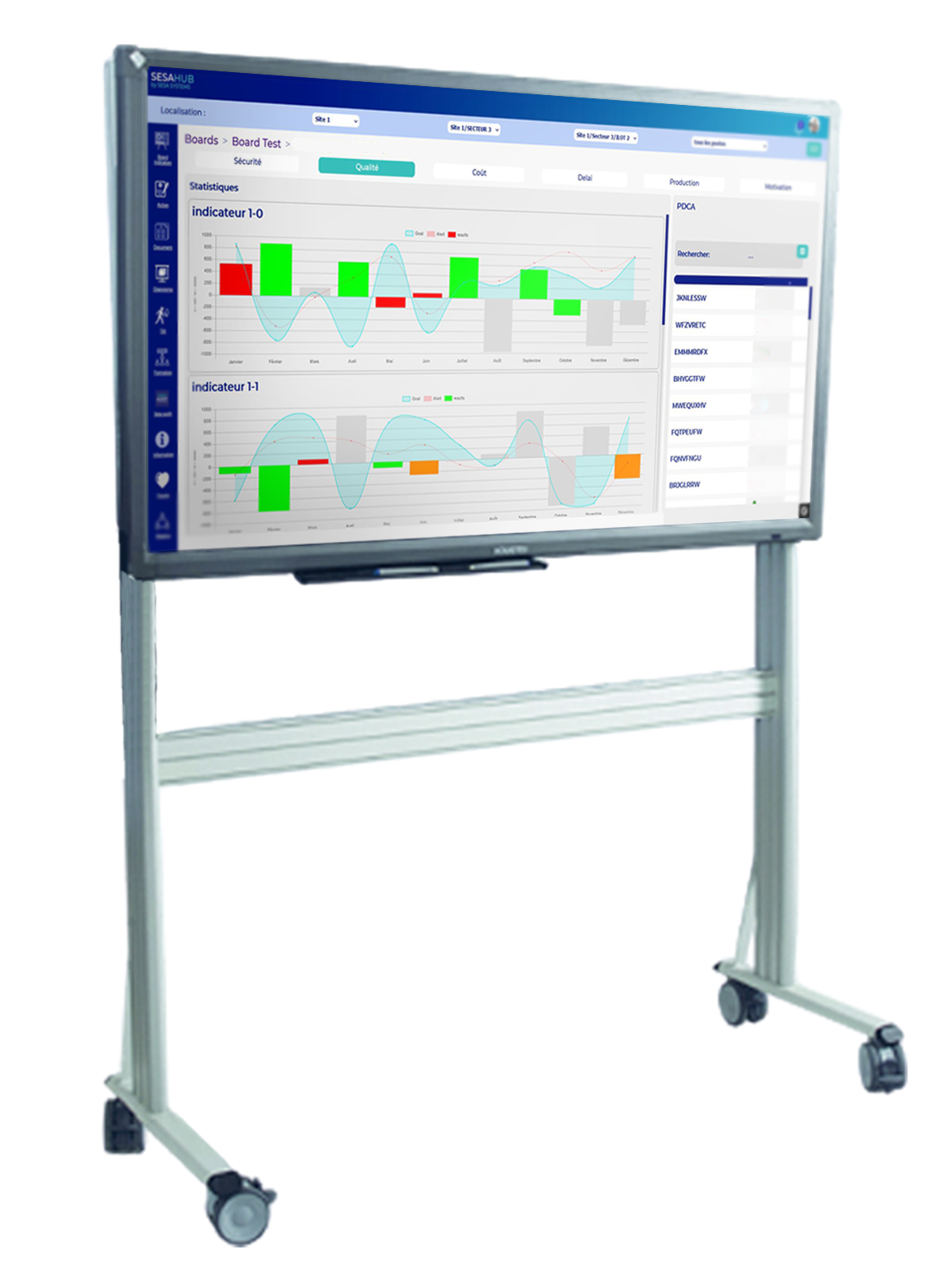 E-MEETING
Your performance animation rituals in interactive, collaborative and tactile mode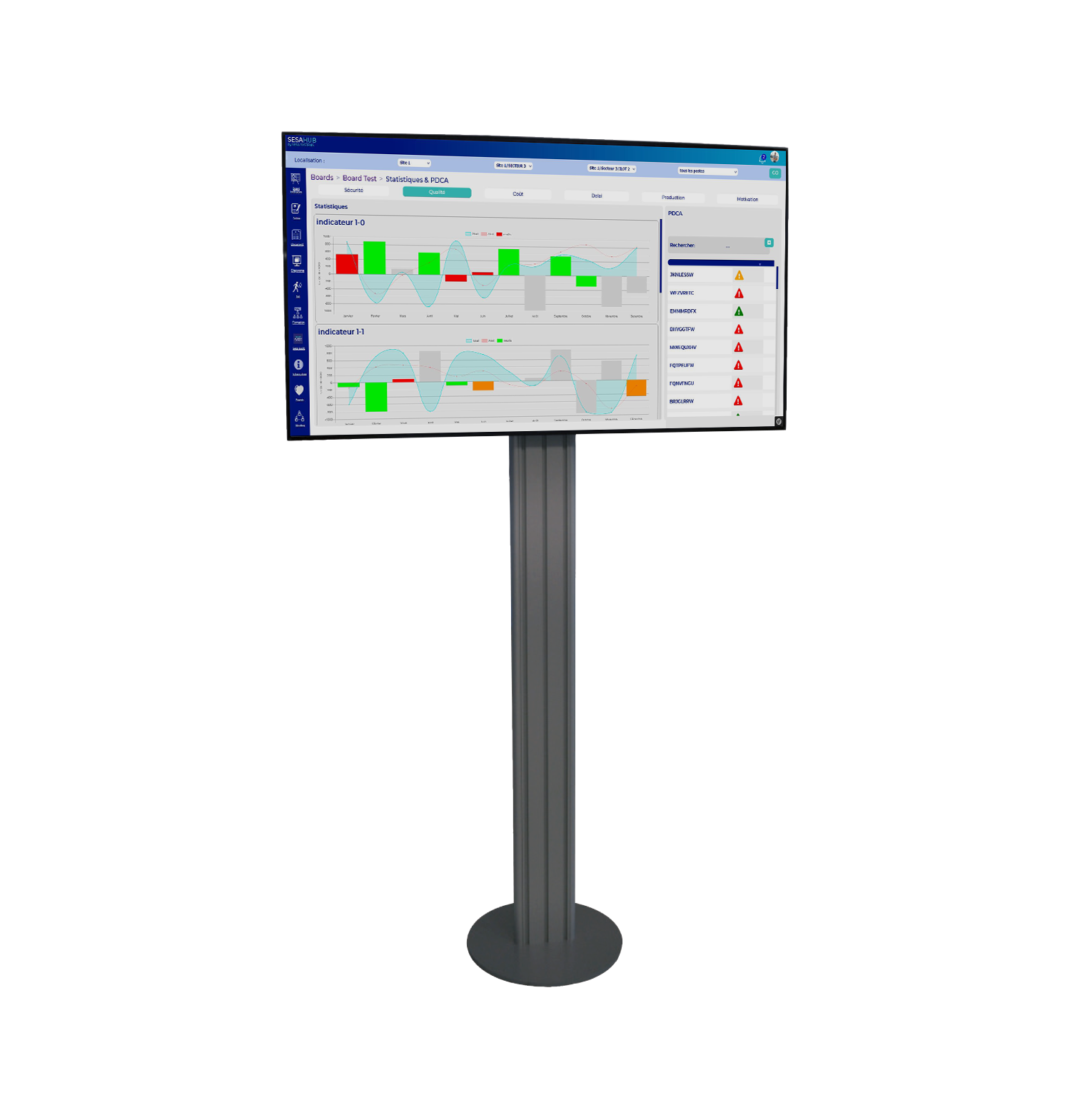 E-LEANBOARD
43″ or 65″ connected screen dedicated to digital animation management. Message control on different channels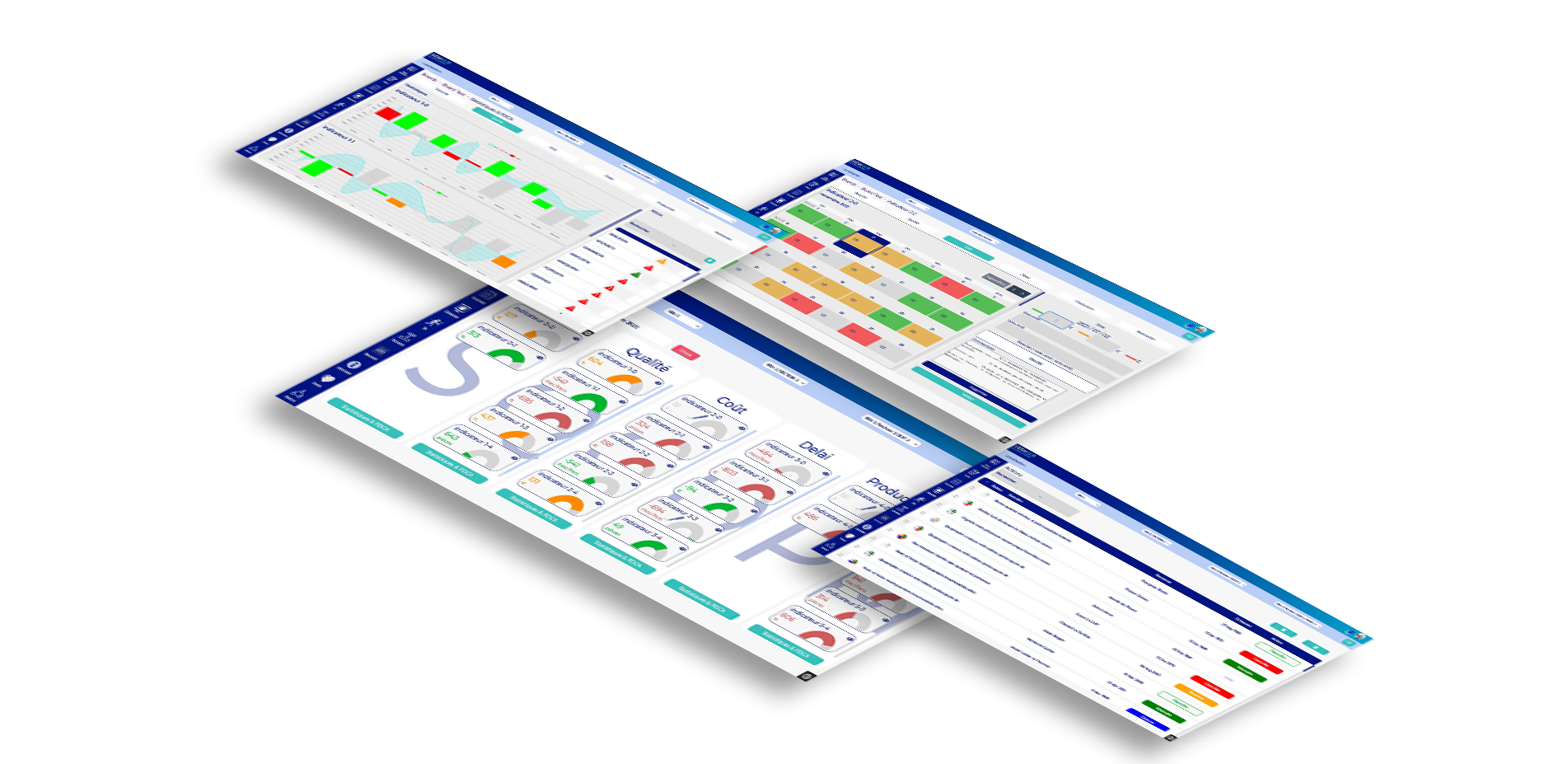 SESAHUB
SESAHUB, a dashboard and indicator monitoring software based on Digital Visual Management