AUDITING, AN ESSENTIAL TOOL FOR CHECKING COMPLIANCE WITH STANDARDS
Auditing consists of a series of assessments, controls, verifications and investigations.
These elements make it possible to ensure the conformity of an operation, a situation or a process with a clearly defined and established standard.
A person competent and independent of the audited element must perform it. In the context of Lean Management, this tool allows for a continuous improvement approach (Kaizen).
Indeed, by carrying out an audit, the auditor can more easily identify the points of non-conformity or the riskiest points in relation to the defined standard.
In other words, this diagnosis is essential for detecting anomalies and risks in the sectors of activity examined

.
THE DIGITAL AUDIT PLATFORM
Internal audit missions are increasingly popular. The rigour of the audits resonates with the Lean Management methods which seek to optimise production and organisational processes.
The purpose of an internal audit is to help a company improve and apply its processes.
With the growth of digital technology, companies now have many more means to carry out internal assessments and implement action plans.
SESA AUDIT, a tool that allows you to perform internal audits directly from your smartphone or tablet. Available on Android and iOS, this application has customisable forms to adapt to different types of audits. Each form has its own set of questions that you simply need to answer to complete the audit. To be able to customise your audit to your company's needs, the forms have a customisable option.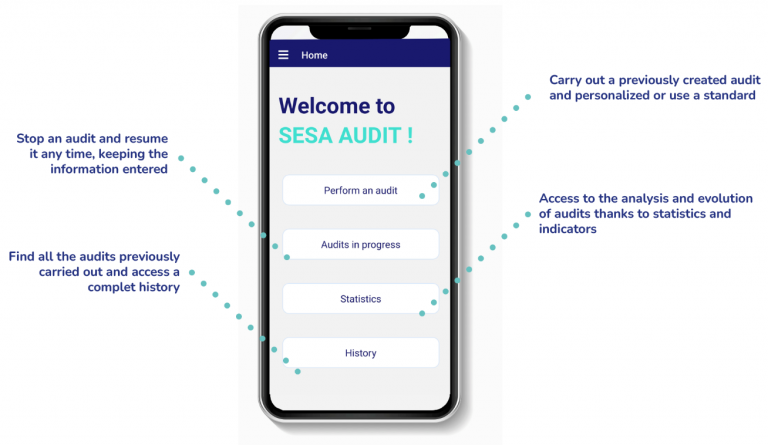 AN AGILE, FAST,  EFFICIENT AND EFFECTIVE AUDIT
Complete management of the audit process in compliance with procedures
Preparation of checklists (5S, SMED, etc.)
Data collection and instant visibility on smartphones, tablets… (online or offline)
Taking pictures and comments associated with the list of questions
Monitoring progress of audits
Standardization of forms (5S, SMED, SAFETY, Respect for procedures…)
Planning, control and follow-up with deadlines and responsible persons
Real-time analytical dashboard
Smart forms and audit reports generated with data consolidation
Traceability – data history of audits performed with data consolidation
Feedback of information on SESAHUB (audit report, planning, action plan…)
The application also allows you to take photos and to add them directly to the diagnosis. Once the operation is completed, the information is stored and accessible in the history. In addition, thanks to the "Statistics" section of our application, you can then set up the measures needed. Either to guarantee the sustainability of a development or to start implementing your project. For more information on our application, please see our article on SESA Audit.
DOWNLOAD OUR INDUSTRY 4.0 CATALOG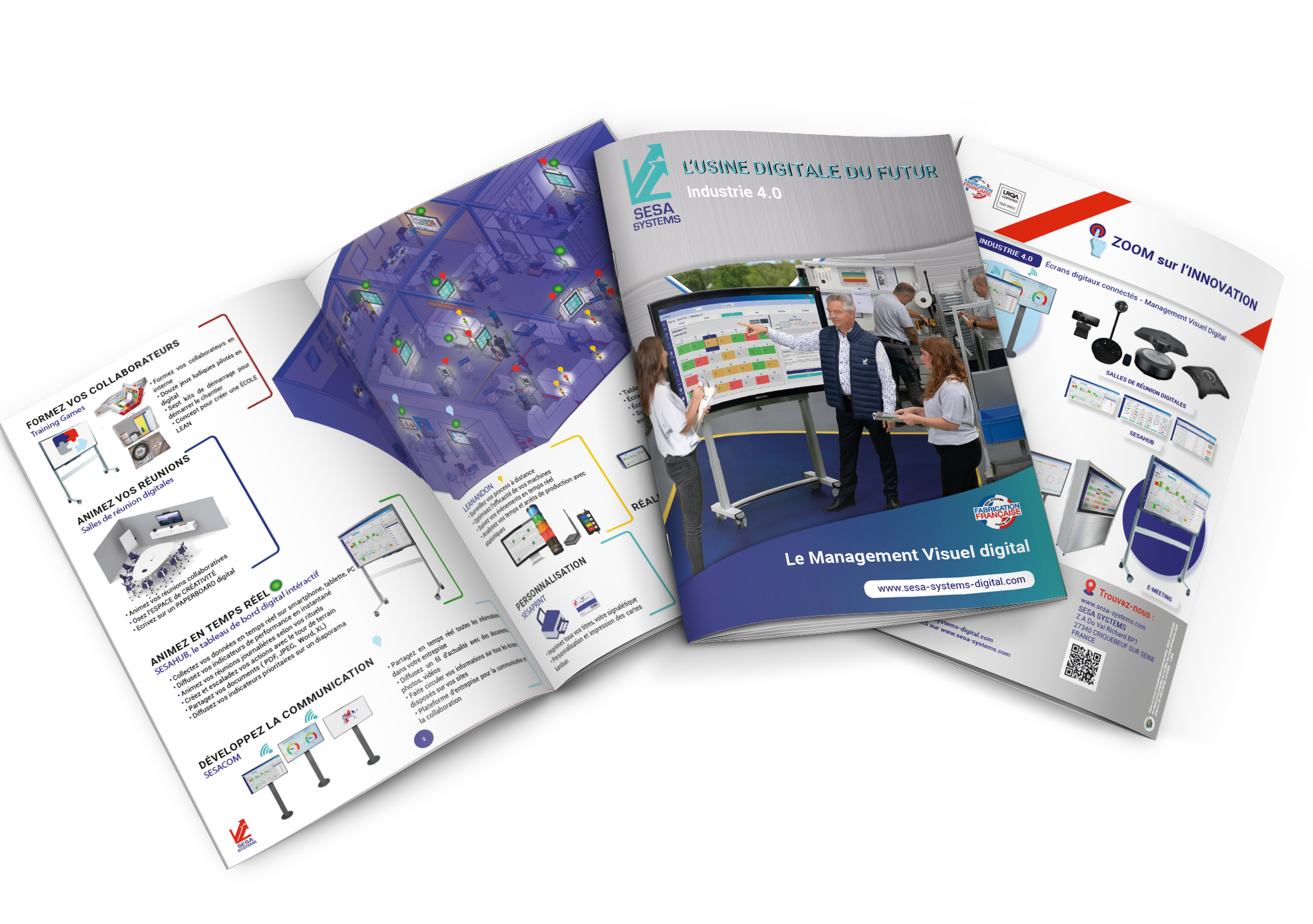 THESE TOOLS MAY BE OF INTEREST TO YOU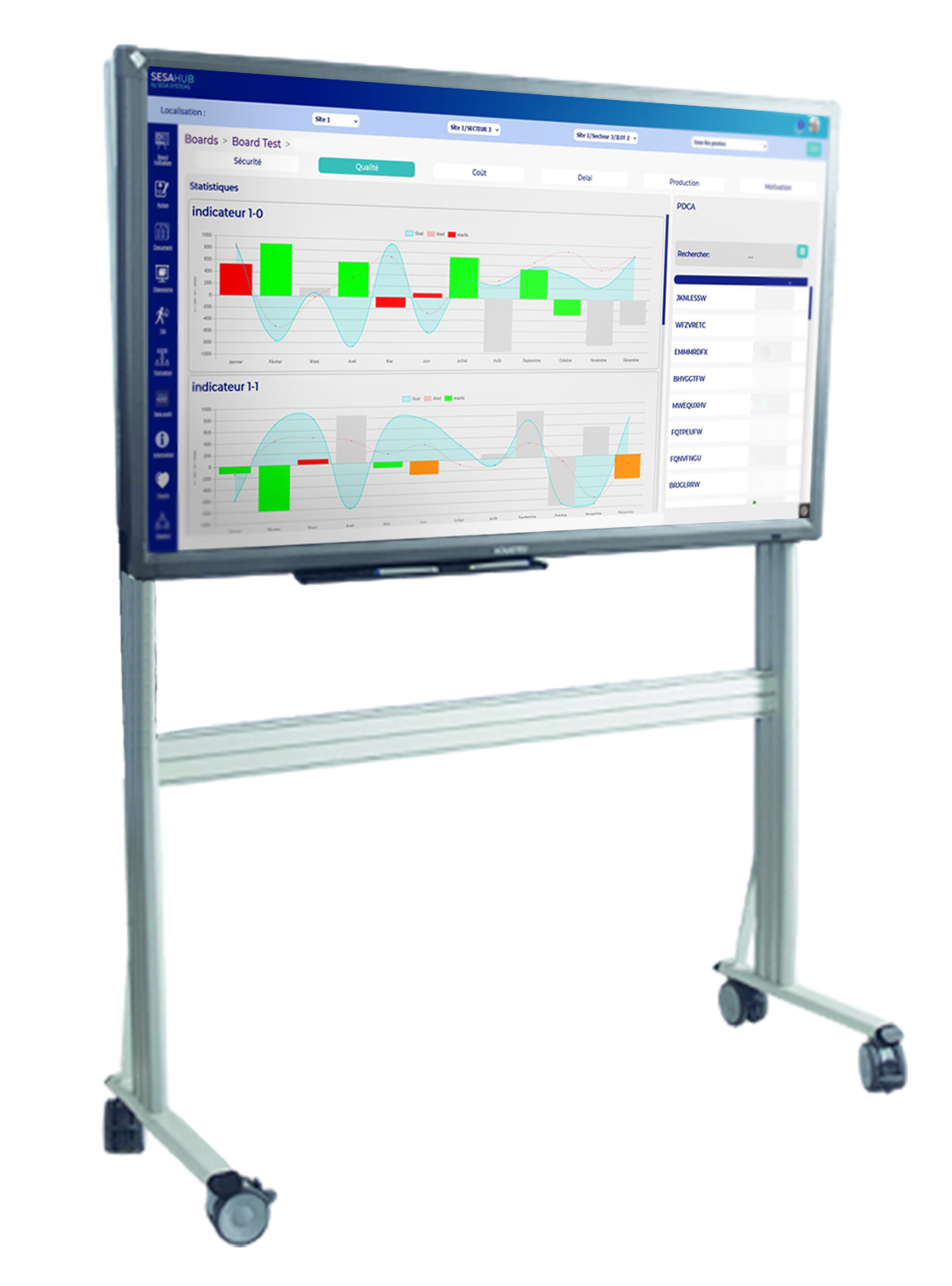 E-MEETING is an interactive digital screen for handling all types of documents.
E-MEETING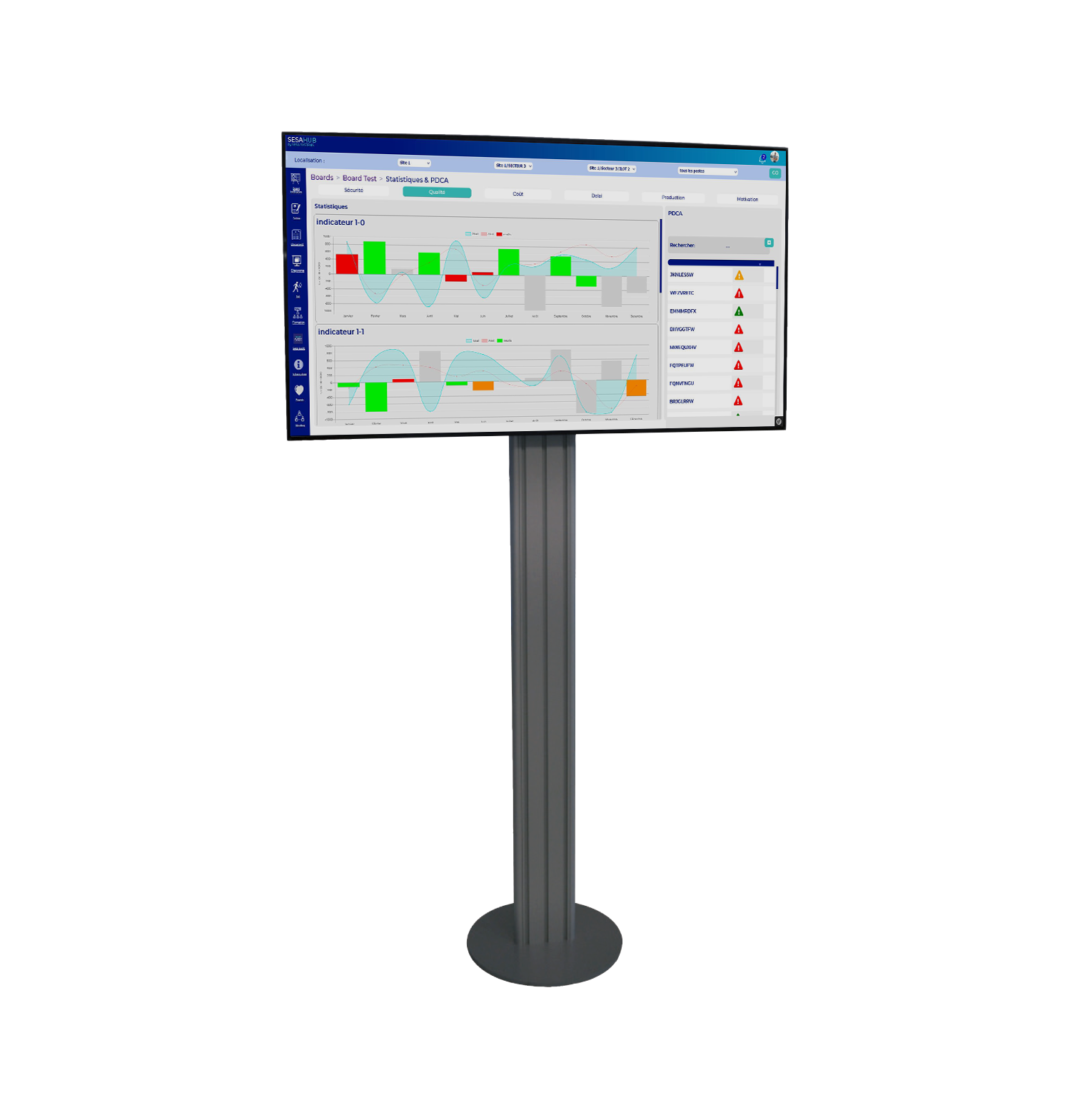 43″ or 65″ connected screen dedicated to
digital animation management.
 Message control on 
different channels
E-LEANBOARD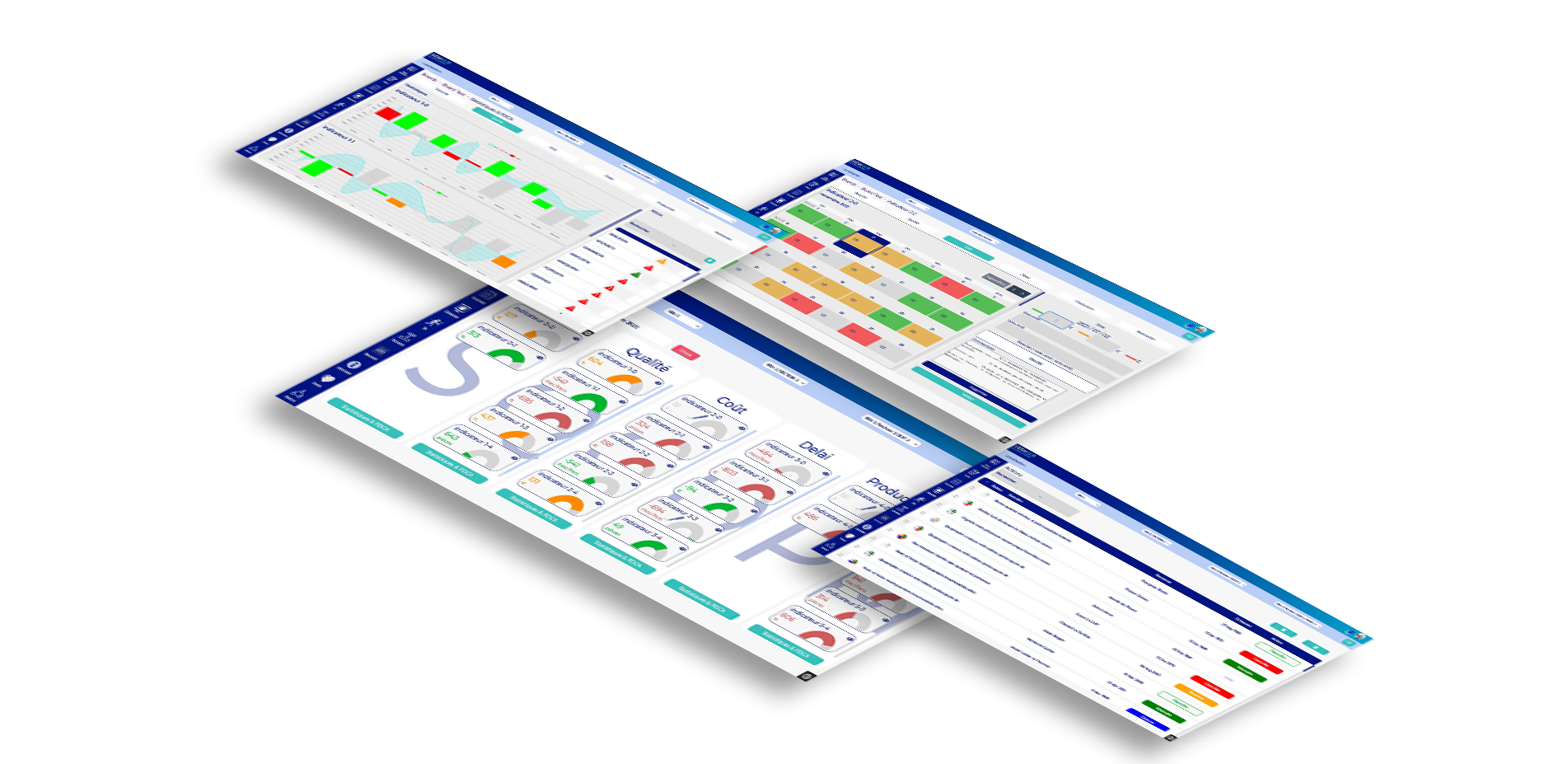 SESAHUB, a dashboard and indicator monitoring
software
based on
Digtal Visual Mangement
SESAHUB