87-inch wall-mounted interactive whiteboard for dynamic meetings and training sessions
👋 Interactive whiteboard with finger, stylus and touch technology
🔁 Precise, reliable touch technology thanks to 6 simultaneous contact points
📲 Multiple users can interact on screen
🖍 Whiteboard with enamel surface for writing with dry-erase markers
💥 Resistant even to intensive use in harsh environments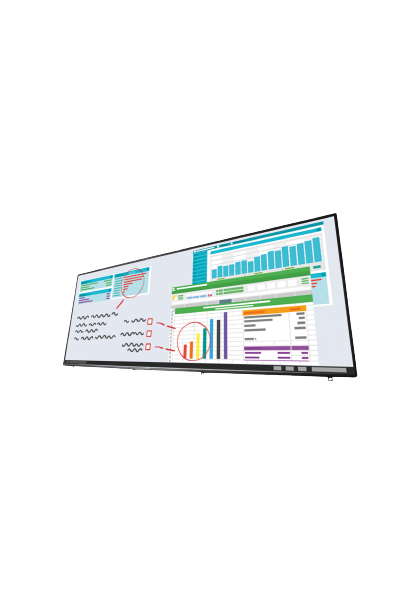 Description
The E-ACTIVBOARD is a fixed interactive whiteboard. In other words, it's a large connected whiteboard.
Indeed, the computer screen can be displayed on this whiteboard.
How do you do this? By means of a video projector installed above the E-ACTIVBOARD. But the connection goes further than that. The digital whiteboard is interactive because it has touch functionality.
That means that, you can use your finger or a stylus to write, move a document, draw, save and so on.
All the functions of your computer are possible on a large touch screen without a computer mouse.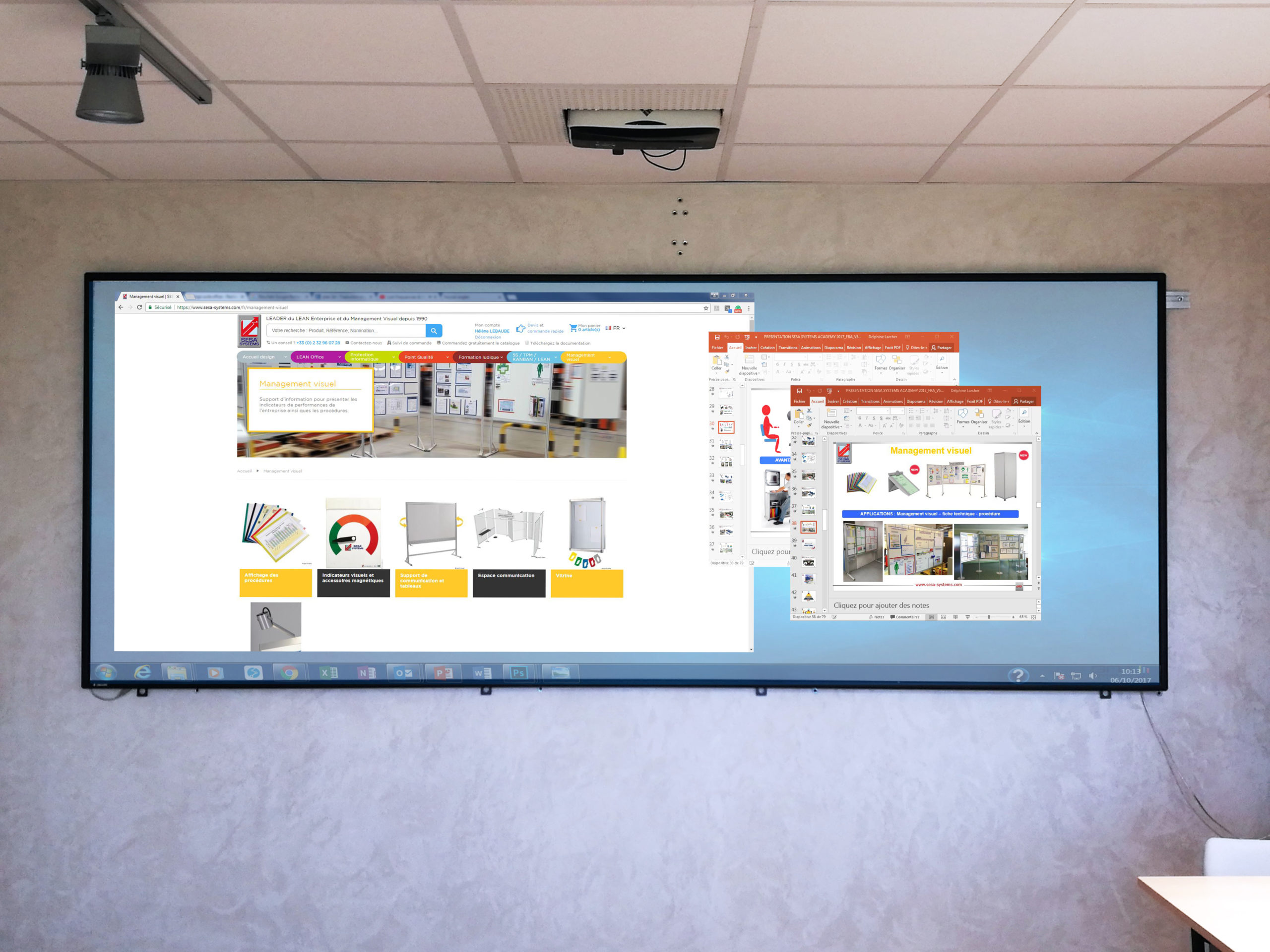 🖥 The E-ACTIVBOARD, an interactive digital board for professionals
SESA SYSTEMS' interactive whiteboard is wall-mounted. This makes the IWB fixed.
What differentiates it from an interactive digital display is its ability to be mobile, like a flipchart for example.
This 87-inch digital whiteboard features precise, reliable V-Sense touch technology. This enables several people to interact on the board simultaneously.
Moreovr, the surface of the IWB is made of enamelled steel.
This means you can write on it, annotate elements or draw on it with a dry-erase marker.
All these features make the interactive whiteboard ideal for meetings, training courses or even classrooms.
💡 A tool for Digital Visual Management
This Lean Management method transmits information throughout the company in real time.
For example, the integration of an interactive whiteboard enables each department to enter its figures.
The touch-sensitive board offers this interactive, easy-to-use capability. As a result, managers can keep track of up-to-date data, enabling them to make the right decisions.
How do I get E-ACTIVBOARD?
👉You can order the interactive touchscreen from our online store: www.sesa-systems.com/en
🚛 Shipping within 20 days
🔐 Secured payment
DOWNLOAD OUR INDUSTRY 4.0 CATALOG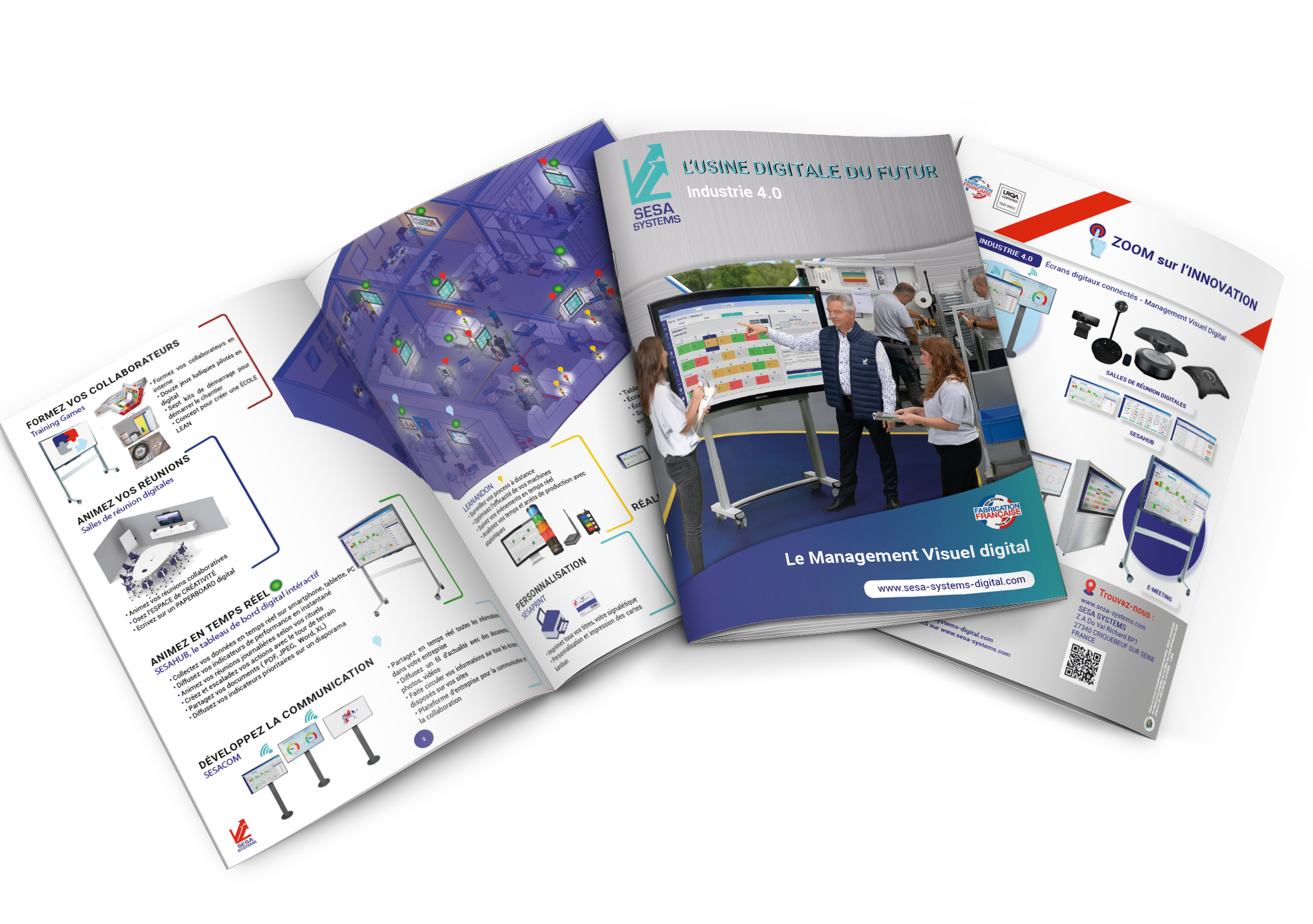 These tools may be of interest to you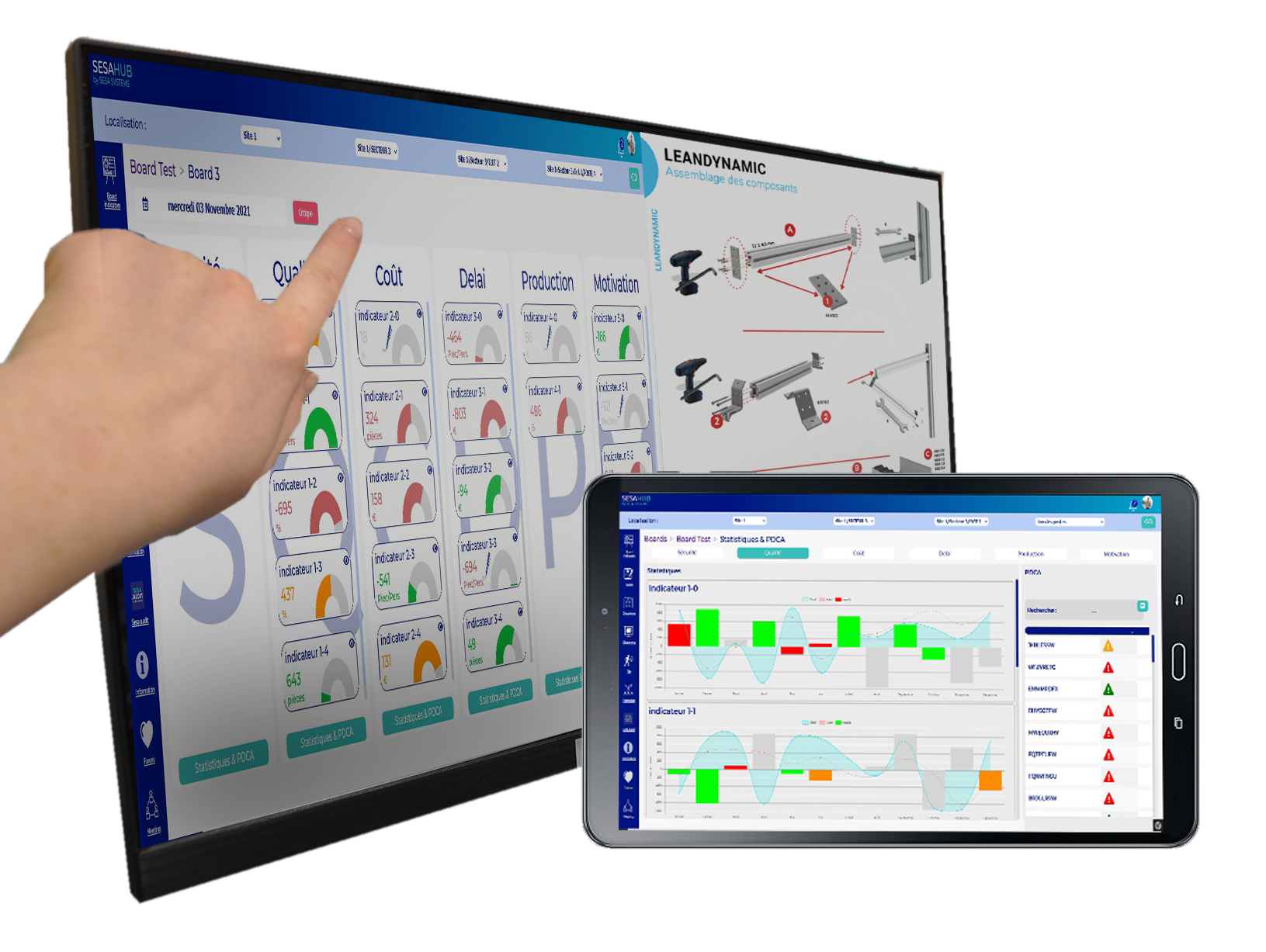 Documentation and monitoring of indicators at the digital workstation
E-STATION / E-DOCBOARD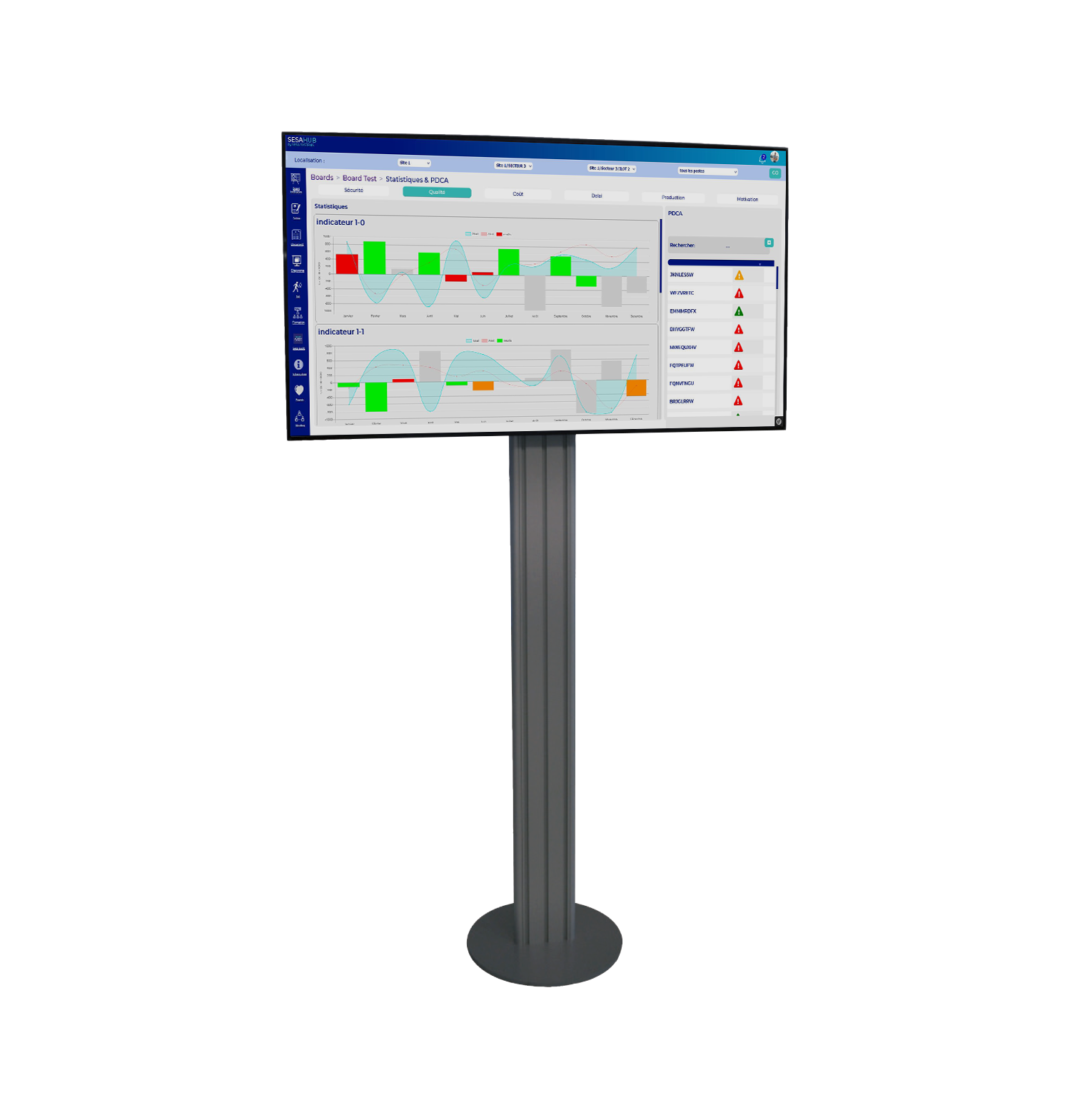 Connected screens to communicate anywhere in your company by centralizing broadcast management
E-LEANBOARD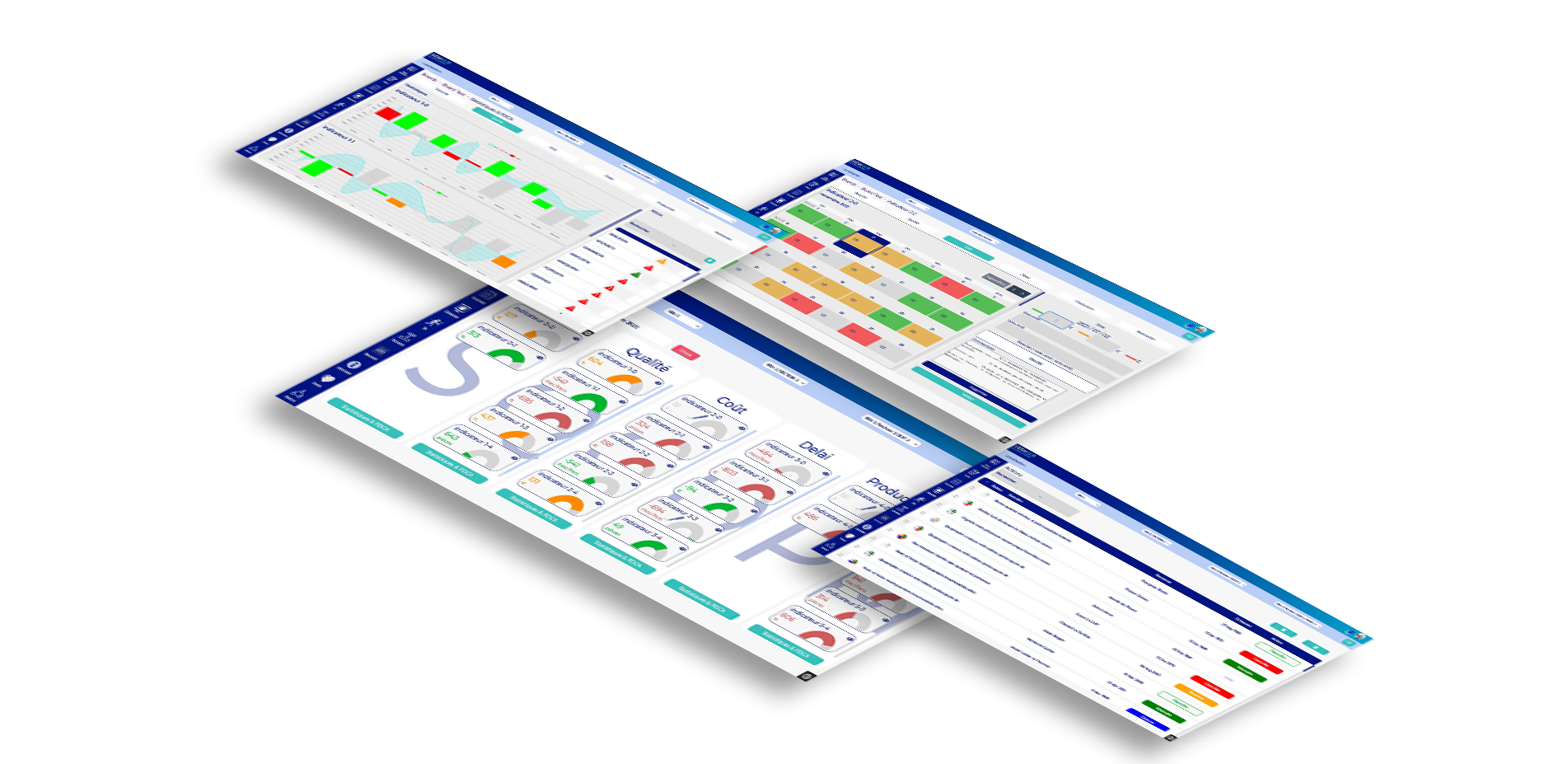 Your interactive, collaborative and tactile Performance rituals 
SESAHUB