Andon signal towers and machine fleet management
Andon signal towers optimize your Visual Management.
LED lamps provide information on the condition of an activity area. Pre-selected indicators enable you to manage activities efficiently.
INDUSTRIE 4.0 by SESA SYSTEMS offers a complete digital chain from data capture to information sharing on digital screens at all levels of the company.
💡 Continuous improvement           🎯

  Lean Manufacturing
📍 Machine fleet management         

📊

Visual Management
🔴🟡🟢 Andon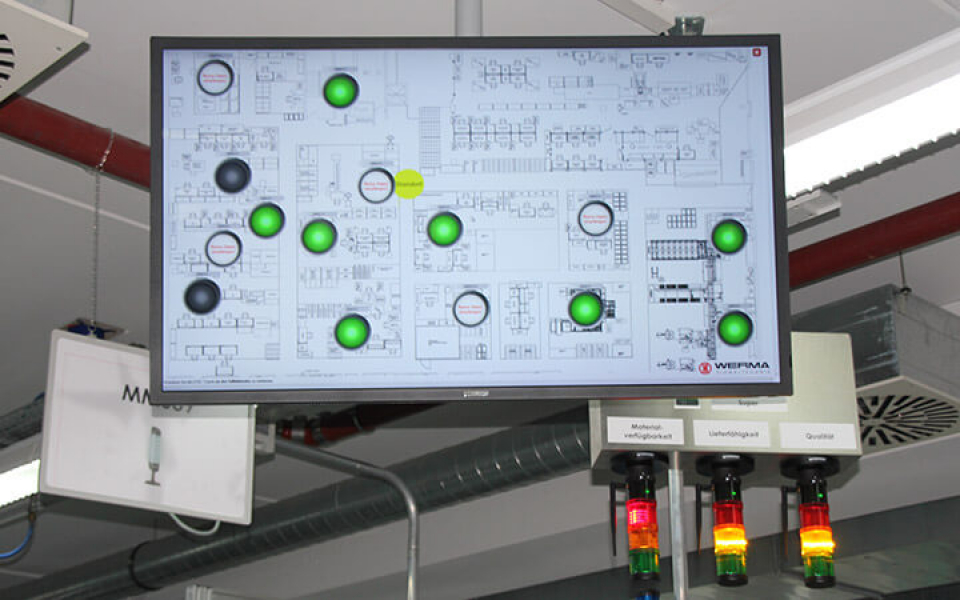 What is the ANDON lamp and system?

ANDON LED electric columns are the ideal solution for illuminated signage. Stemming from Japanese culture, the term ANDON means, among its various interpretations, "to go to the light".
It's a tool based on the "Jidoka" approach to automation, which consists in stopping all activity in the event of an incident or alert, in order to solve a problem immediately. This technique greatly reduces losses or quality problems in workshops or at workstations.
This approach enables problems to be solved as quickly as possible, as part of a continuous improvement
process.
This means recording and using data from previous problems to reduce resolution time. Particularly if the incident is repeated.
PWhat's more, we're talking about short lead times and small interventions. They include a significant reduction in wasted time and non-quality costs. The Toyota Manufacturing System has adopted this philosophy. It has also become a model for visual management and lean manufacturing.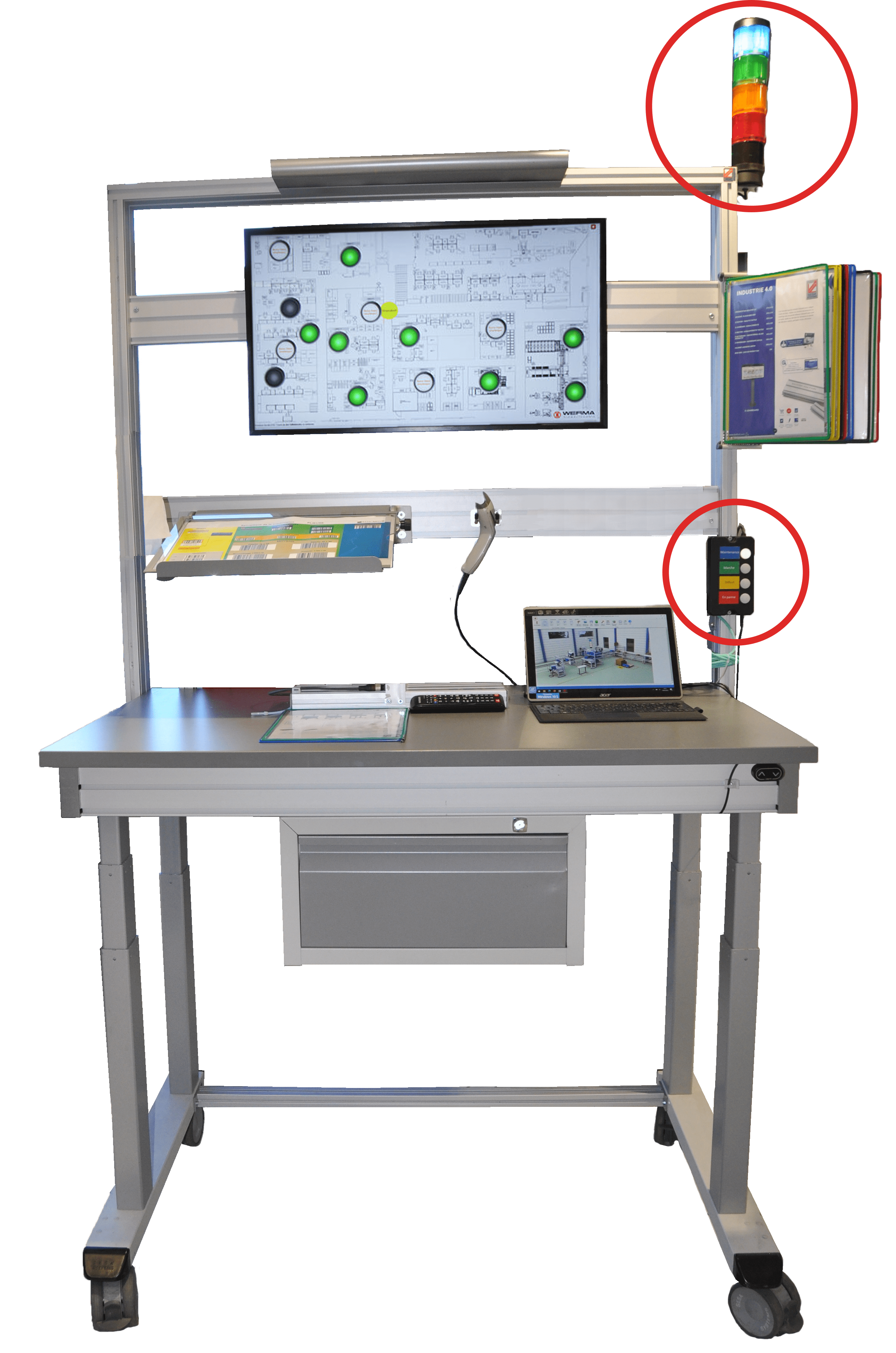 Industrial environments are very specific. The organization of operators' work is crucial to productivity. It is imperative for the company to have rapid access to information. This enables responsiveness and promotes rapid decision-making.
Companies are adopting these light columns, especially leaders in industry and logistics.
The ANDON device is made up of light columns in different colors. These LED lights are mounted at workstations or workshops.
In the event of a breakdown or quality problem, the operator can directly signal an anomaly, which will activate the lamp and alert the operator directly. Inspired by a Call-for-Action system, this Led technology is ideal for saving time and identifying the source of the signal.
These products can be installed on any workshop furniture.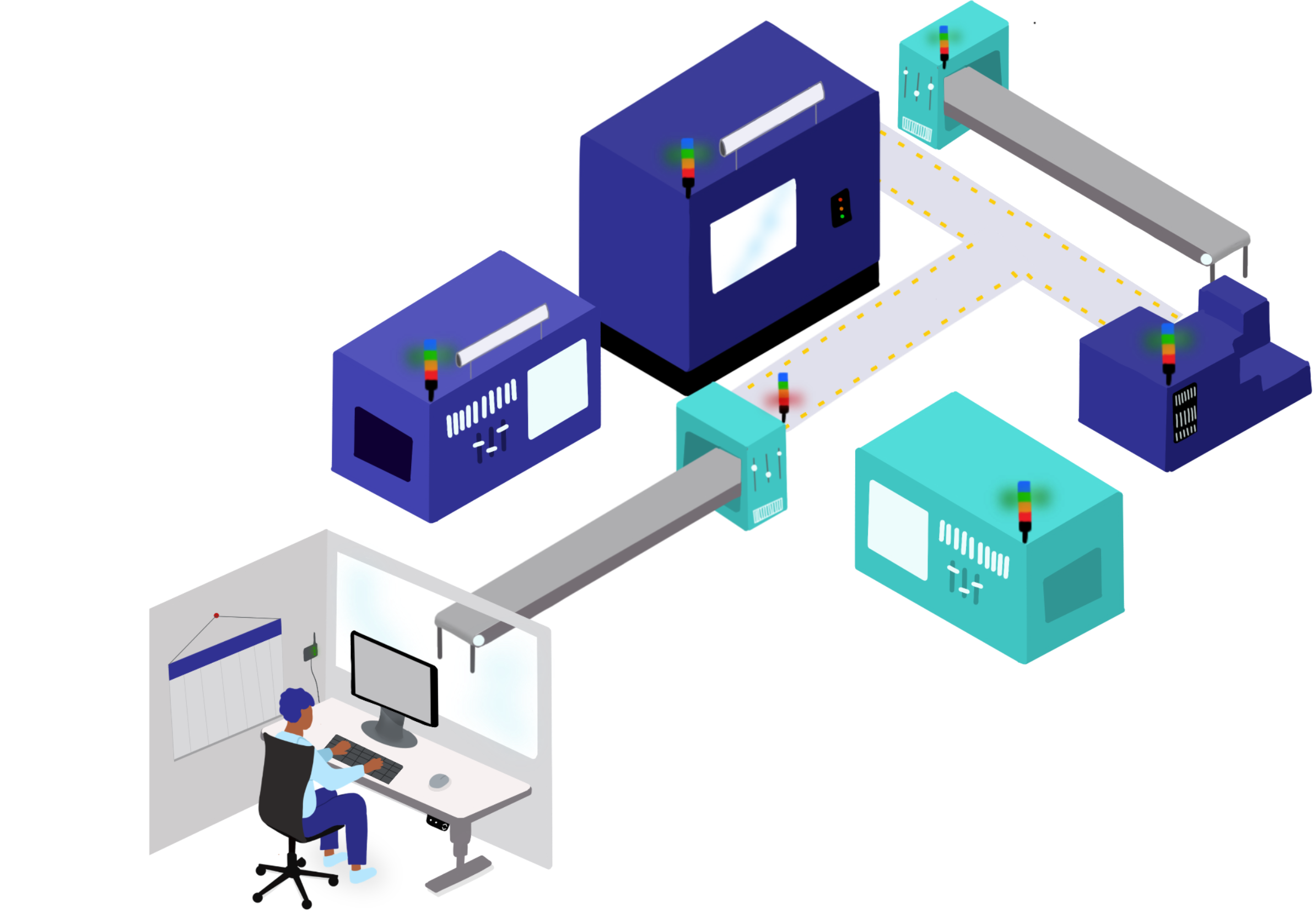 💭 How does the ANDON system work?
These signal towers can also be used to prevent breakdowns, anomalies or loss of quality.
A real management tool, LEANANDON light signaling reduces the amount of time wasted on assembly, thus optimizing internal costs.
It is an alarm product, visible from a distance, which can be triggered automatically or manually as soon as an incident or problem is detected, since the accessory is fixed to the workshop furniture.
The ANDON network antenna box
The network antenna box operates wirelessly and collects production process data from its source. Mounting is quick and easy, thanks to a bracket for electrical connection of the modules. Easy to assemble and activate from furniture, these columns save you time, cost and installation.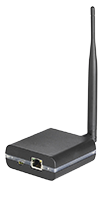 The ANDON control unit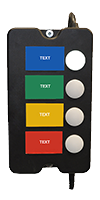 The network antenna box operates wirelessly and collects production process data from its source. Mounting is quick and easy, thanks to a bracket for electrical connection of the modules. Easy to assemble and activate, these columns save you time and money on installation.
📲 What software should you use for your machines?
A software package has been developed for use with the lighting columns. The software is networked and provides documentation from the control unit. Downloadable and license-free, it provides indicators to help you anticipate and apprehend anomalies or breakdowns, and thus streamline your production.
This is the MDR alternative (intelligent machine data collection), which uses the data and provides documentation as well as an analysis of unproductive downtime.
The ANDON electrical system adds quality control to the very heart of the production line, a technology that also enhances operators' skills after each LED signal and its analysis. Thanks to this tool, the implementation of standards or procedures is much simpler, saving time and ensuring quality.
Find out more about our solutions and software for INDUSTRY 4.0.
LED signal towers are used on a daily basis, providing immediate response. Any combination is possible, as this product is totally modular and adaptable.
Accessories can be installed anywhere, for a wide range of applications.
Find out more about LED lamps
These LED lamps are most often used in production. However, they can also be used for visual management, and more specifically for problem-solving.
These products can be applied to production or supply chain safety, for example.
In terms of safety and interior protection, all the characteristics of LED electric products lend themselves to a safety and protection approach.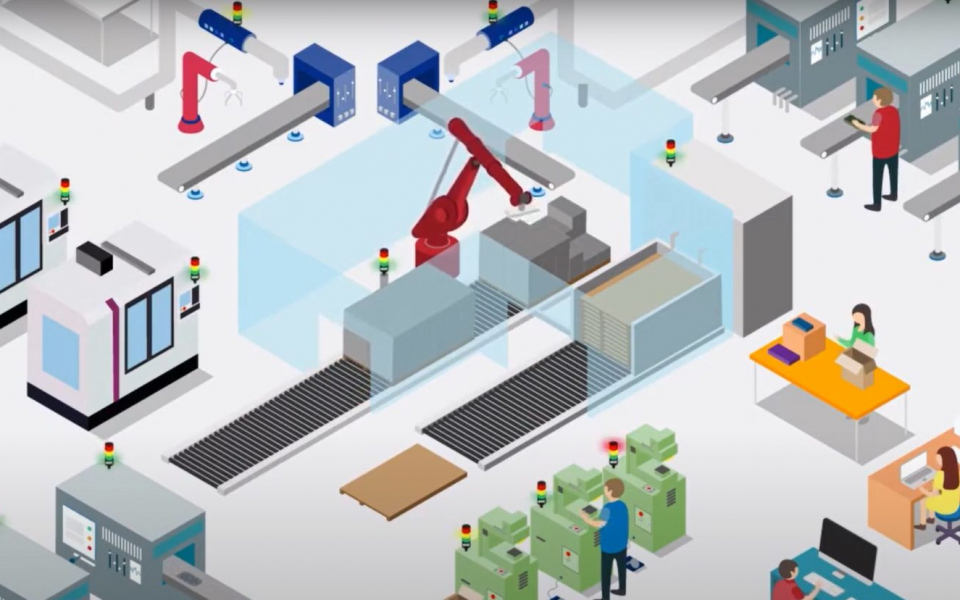 DOWNLOAD OUR INDUSTRY 4.0 CATALOG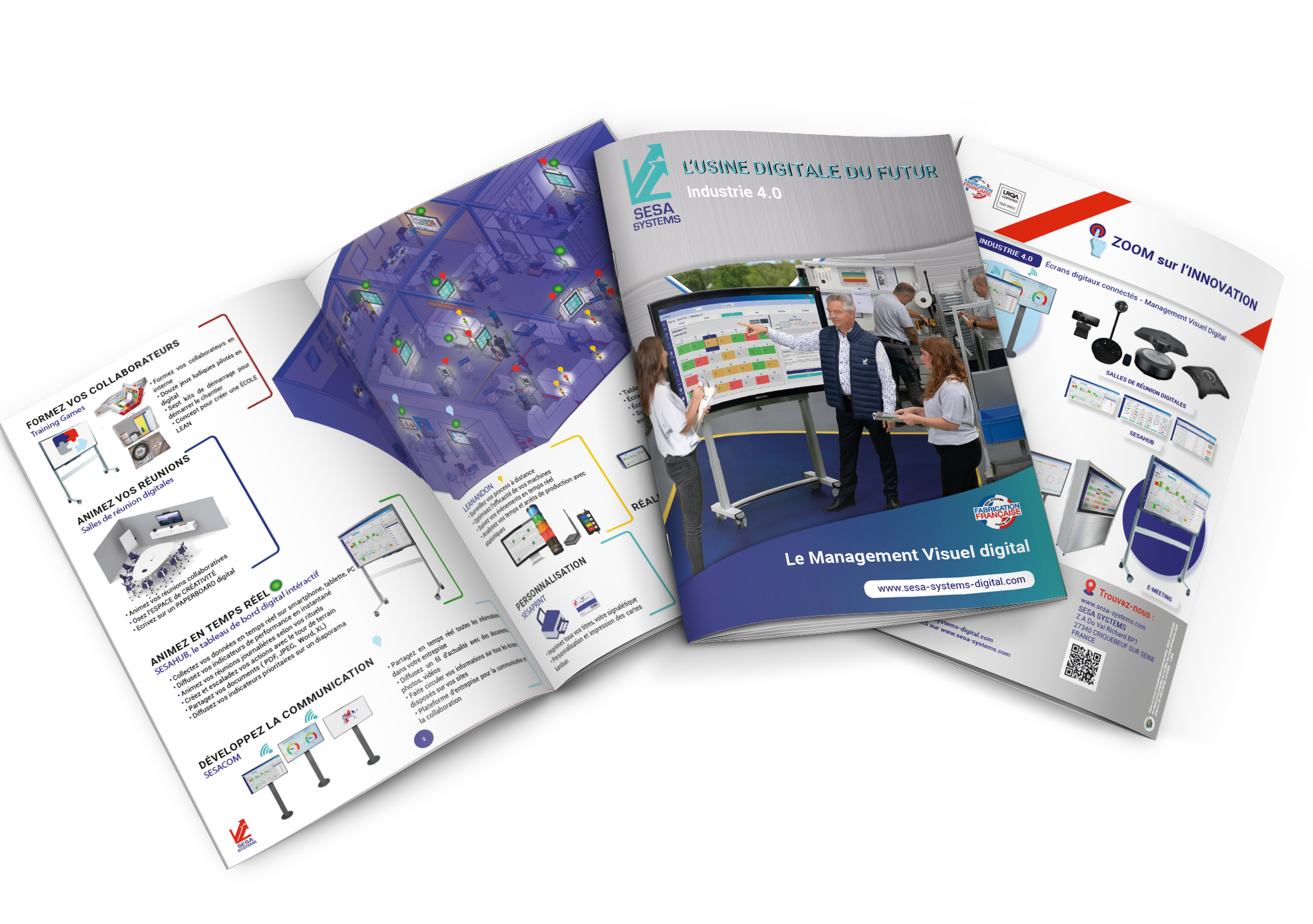 These tools may interest you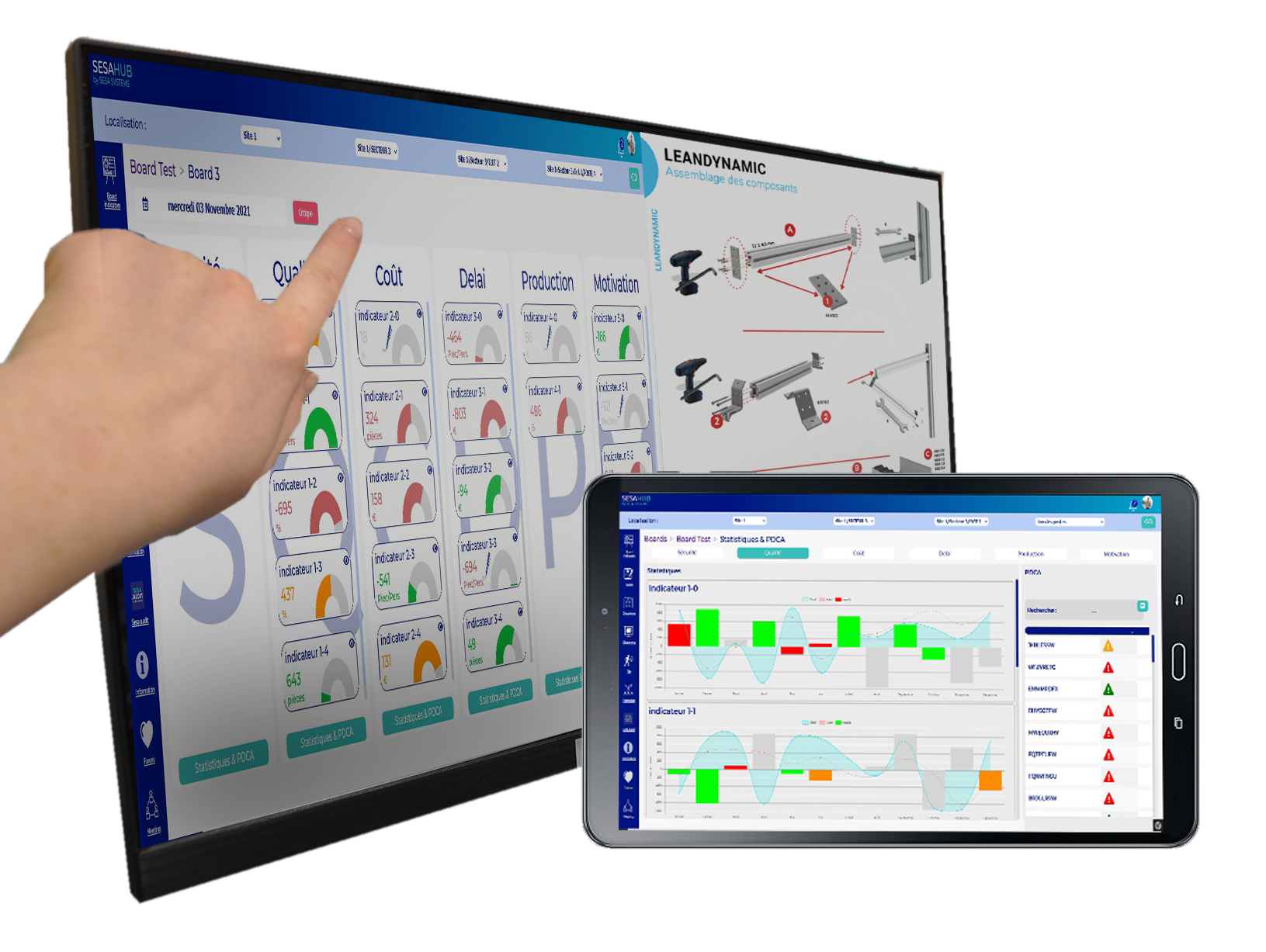 Documentation and monitoring of indicators at the digital workstation
E-STATION / E-DOCBOARD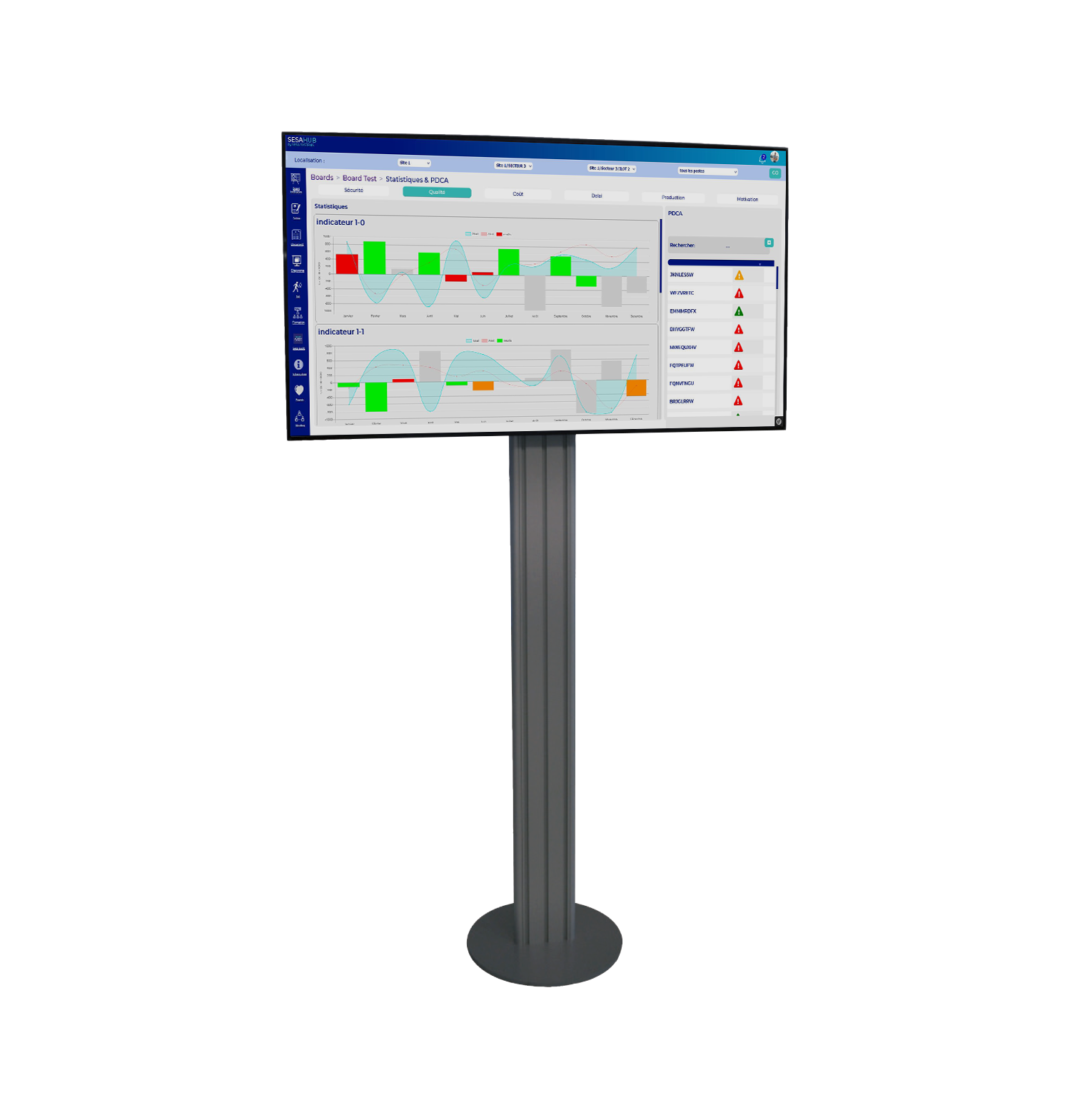 Connected screens to communicate anywhere in your plant by centralizing broadcast management
E-LEANBOARD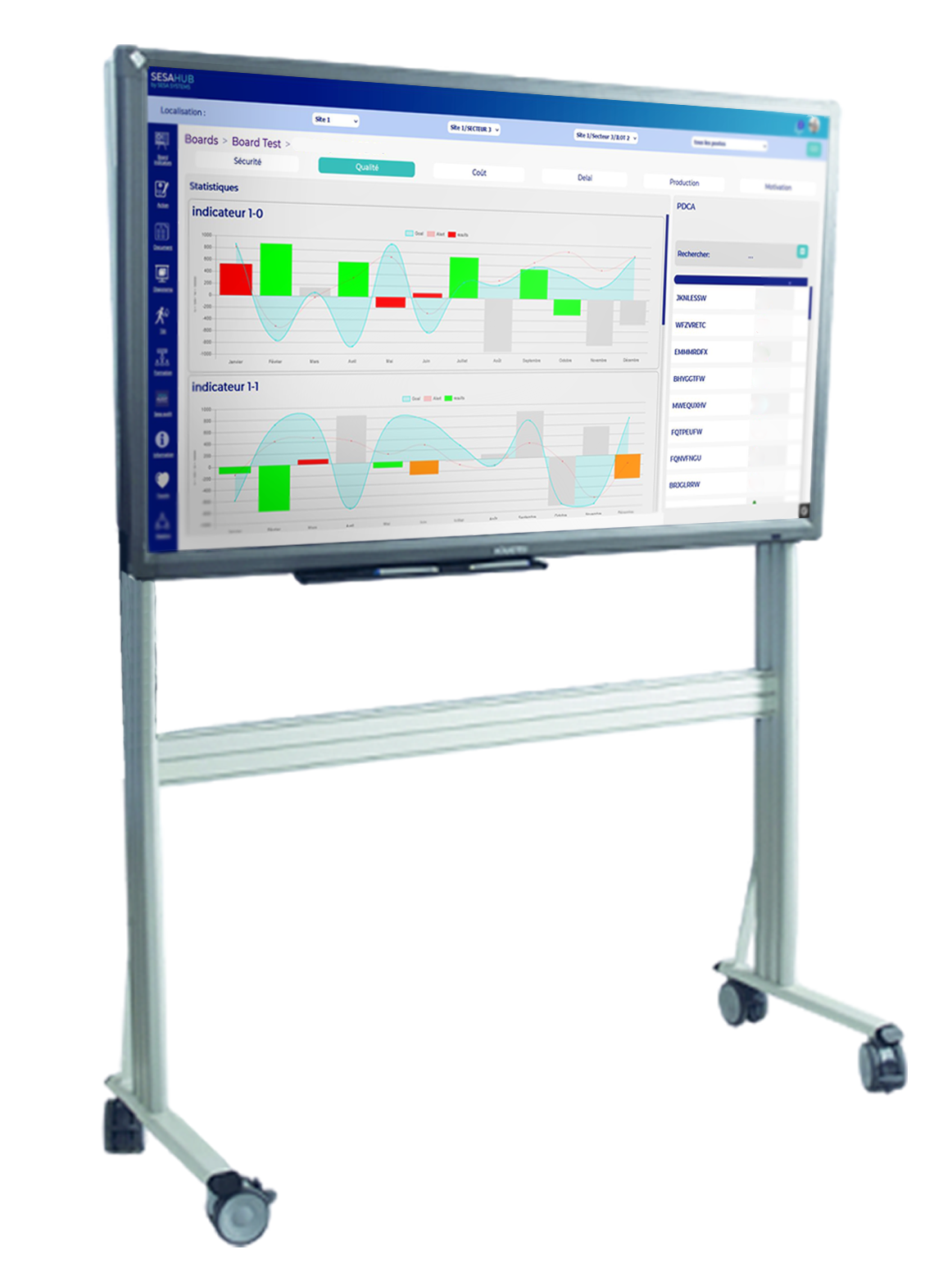 Your performance animation rituals in interactive, collaborative and tactile mode
E-MEETING